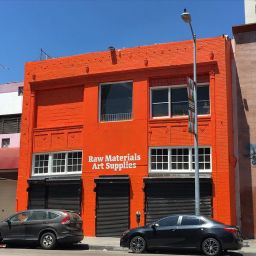 Raw Materials Art Supplies is an art supply store in Downtown Los Angeles that stocks thousands of art supplies at every-day low prices, including top brands of paints, stretched canvas, and brushes (and can special order more).
While our store in downtown Los Angeles is temporarily closed, you can order online to have art supplies shipped to your doorstep directly from some of our suppliers.
Make sure to follow us on Instagram or Twitter to learn about our latest deals.
Browse our online catalog »