8oz ColorStay Dye Fixative Rit
Rit Dye products are new to the store, and we expect to have them in stock by the end of August!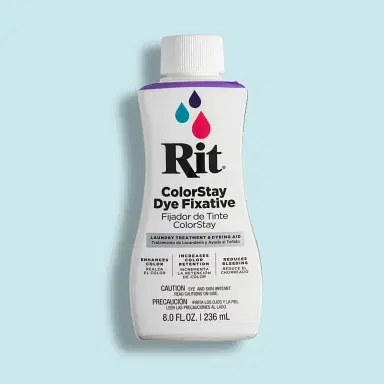 Our Price $5.66 List Price $6.29
Save 10% off list
Out of stock
---
ColorStay Dye Fixative is an easy-to-use solution designed to lock in color, keeping your fabrics looking their best and brightest for the long run. It reduces bleeding, fading and even enhances the color of your project. Use after dyeing to lock in color. Or use it immediately after a tie-dye or dip-dye project to prevent dye from bleeding into white areas. It is even effective on commercially dyed fabrics. Whatever your purpose, ColorStay Dye Fixative assures you will get lasting color for the long run.