Our downtown store is temporarily closed to the public.
We offer
curbside pickup
, local delivery, and nationwide shipping.
All-Purpose Frisket Film
A .002" film in clear or matte with an ultra-removable adhesive on a polypropylene base. The adhesive sticks when needed and removes without leaving a residue. Excellent for use on hot press (smooth) surfaces including illustration board, photographs, watercolor, and drawing paper and with most airbrush techniques.
Not recommended for use with automotive paints and applications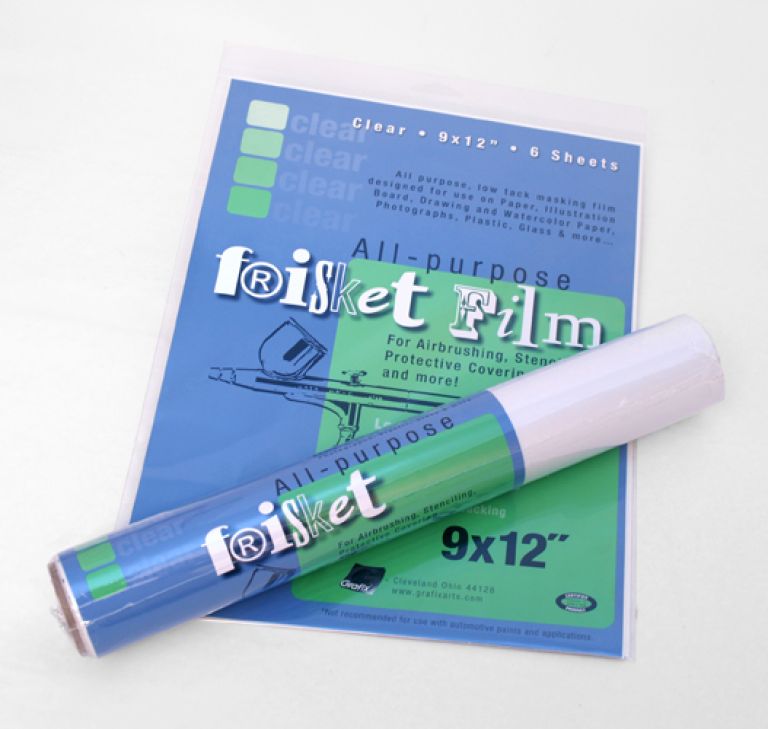 9" × 12" (12 sheets)
| Item No. | Description | List | Sale | In Stock | |
| --- | --- | --- | --- | --- | --- |
| GXKLC912-12N | Clear | $15.28 | $13.75 | In stock | |
| GXKLM912-12N | Matte | $15.28 | $13.75 | In stock | |
12" × 4 yd. Roll
| Item No. | Description | List | Sale | In Stock | |
| --- | --- | --- | --- | --- | --- |
| GXRLC124N | Clear | $16.60 | $14.94 | In stock | |
| GXRLM124N | Matte | $16.60 | $14.94 | In stock | |
24" × 4 yd. Roll
| Item No. | Description | List | Sale | In Stock | |
| --- | --- | --- | --- | --- | --- |
| GXRLC244N | Clear | $30.71 | $27.64 | Out of stock, special order | |
| GXRLM244N | Matte | $30.71 | $27.64 | Out of stock, special order | |