Stencils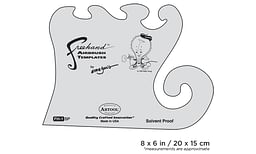 Artool Freehand Airbrush Templates are must-have tools in an air brusher's arsenal of art materials. Delineate shapes by matching the contours of the Freehand Airbrush Templates with the subject matter in your artwork. Simply rotate or flip-flop the various Artool Template patterns to find the shapes which work best for hard-edge contours, or slightly raise templates to create softer-edge contours. The broad range of shapes, textures and themes is a never-ending journey for Artool to meet the needs of fine artists, illustrators, custom automotive artists and hobby enthusiasts everywhere.
---
These versatile stencils are a fast and easy way to add a unique touch to scrapbook pages, greeting cards or any other paper craft project, as well as fabric and mixed media projects. Each plastic stencil is great for use with chalk, pens, paint, spray paint, modeling paste, glitter and other mediums. Made in USA.
---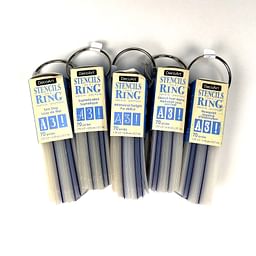 Stenciling-on-the-go is easier with DecoArt Stencils on a Ring. Individual characters are on their own clear sheet and secured with a detachable jump ring, making it a convenient way to craft on the go. Each ring contains an entire alphabet font that is approximately 2" tall in both uppercase and lowercase, numbers, and eight punctuation marks.
---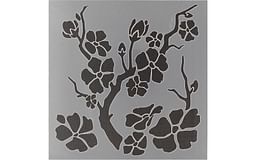 ---
These sturdy easy-to-use paper stencils let children or adults trace and color simple shapes and figures. Six pre-cut stencils shapes per book.
---