Acrylic Painting Books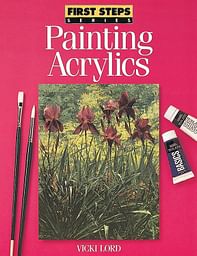 This instructional book will make the beginning painter's first experience in this medium fun and rewarding. A comprehensive guide, it provides specific information on color and brush choices and essential supplies needed to get started. Also included are easy-to-follow exercises that show how to paint flowers, trees, bricks, skies and fur, and step-by-step demonstrations that help ensure that beginners will achieve successful results in their first painting.
---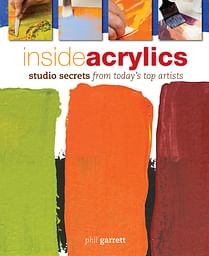 Acrylics are an astoundingly versatile medium, as evidenced by the diversity of work emerging from studios around the country. This book takes you inside the studios and creative minds of 9 of today's top acrylic artists as they share favorite techniques, distinctive approaches, and examples of their best work.
---
This book is an excellent resource for artists looking to expand their acrylic painting skill set. Over the past decade, manufacturers have made drastic improvements to acrylic paint that make it wonderfully appealing to the fine artist. An extensive array of acrylic mediums are available, allowing artists to lengthen the drying time of the paint, completely alter the paint's consistency, add an iridescent sheen and much more. This 64-page book contains step-by-step demonstrations showing how to make the most of each medium.
---
Focusing on a popular art medium that has been around for over 50 years, The New Acrylics illustrates how artists can create lush textures, color and luster with the modern acrylics readily available in any art supply store. Traditional technique-based books on acrylics cover traditional methods of painting. However, The New Acrylics is geared toward more nonconventional ways in which to manipulate modern-day acrylics, and demonstrates new applications such as glazing, textured effects, soft sculpture effects, or staining, thus reinventing the old way of handling acrylics, and revealing a fabulous new artistic medium. One of the few acrylics books devoted solely to the revolutionary advances in acrylic paints and mediums.
---