Art & Design Books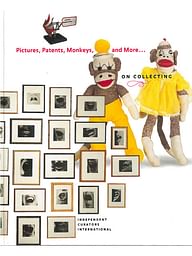 Status, intellectual, cultural, or monetary- may be conferred by the magnitude and complexity of one's personal art collection, yet rarely do we explore the very act of collecting. In Pictures, Patents, Monkeys, and More, Ingrid Schaffner is the first to analyze the concept of collecting through artists' own collections. In her exhibition, and the subsequent essays in this book, Schaffner questions this ubiquitous practice. What does a collection reveal about the collector? In Cat's Cradle, by Kurt Vonnegut, Claire Minton is able to determine that Philip Castle is homosexual simply by reading the personally written index of his book. Can a collection truly expose so much? Featuring the Robert J. Shiffler collection, a patent model collection, and a sock monkey collection, these questions, and more, are brought to the forefront of the reader's mind in this quirky and unconventional book.
---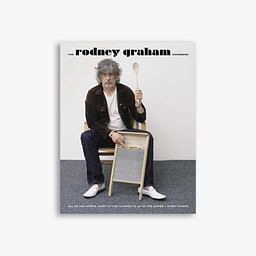 "The Rodney Graham Songbook" is a compilation of 39 songs from Graham's CDs and records including "The Bed Bug," "Love Buzz, And Other Short Songs in the Popular Idiom," "Getting it Together in the Country," "Rock is Hard," and "Never Tell a Pal A Hard Luck Story."
---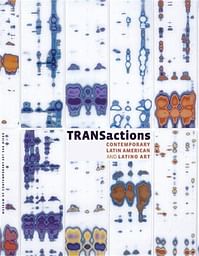 In a "post-Latin American" age, Latin American art has taken a postmodern tack, mindful of borders and identity politics but not determined by them. Many of the 42 artists featured here, including Francis Als, Felix Gonzalez-Torres, Daniel J. Martinez, Alfredo Jaar, Vik Muniz, Damin Ortega and Gabriel Orozco, infuse their work with social commentary from local and global perspectives, exploring and parodying cultural locations and identities even as they uphold and transgress them. All of them share an interest--beyond those borders--in revitalizing existing artistic language and forms. TRANSactions highlights artists who work across media and between disciplines, reveals connections and encounters between artists in the United States and in Latin America and celebrates the heterogeneous nature of contemporary Latin American and Latino art, dismantling preconceptions and promoting new interpretations.
---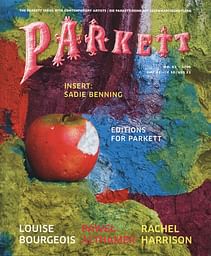 Parkett 82 features sculptor, diarist and preeminent Feminist Louise Bourgeois; the theatrical, shamanistic Polish artist Pawel Althamer and New York sculptor Rachel Harrison. Essayists on Bourgeois include Robert Storr, whose text is aptly called "Mother of Them All/Sister of Some," Tracey Emin and Griselda Pollock, while Althamer's collaborators are Massimiliano Gioni, Catherine Wood and Adam Szymczyk. Harrison's work is discussed by Ina Blom, Richard Hawkins, George Baker and Alison Gingeras. Also in the issue are texts by Burkhard Meltzer on Susan Philipsz, Jan Verwoert on WACK, Jeremy Sigler on Brock Enright, Kenneth Goldsmith on UbuWeb and Suzanne Hudson on the 60s hippie retreat Esalen. The Cumulus texts are by Mark von Schlegell and Catherine Chevalier. There is an insert by Sadie Benning and the spine is by Paulina Olowska.
---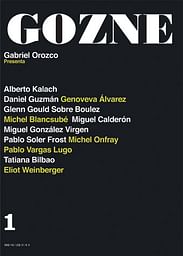 The first issue of Mexican artist Gabriel Orozco's artist's book/magazine GOZNE includes astonishingly detailed photographs of insects by Pablo Vargas Lugo, city plans by Tatiana Bilbao and super-close-up shots of black and blood-filled eyes by Miguel Calderon. GOZNE eschews the static energy of a strict artist's book and instead functions as a vivid periodic compendium of collaborations, discussions and representations presented as distinct portfolios by the artists, architects, writers, fashion designers and theorists who are invited to contribute and collaborate with the artist each issue. Instead of simply highlighting a contributor's work, it peeks through their archives, elucidates their thoughts and discloses their working materials.
---