Our downtown store is temporarily closed due to the "Safer at Home" emergency order in Los Angeles. We are able to drop-ship a limited selection of products from warehouses in other states. Some of these products must be ordered in case quantities. We are not offering curbside pickup at this time. There is a $50 order minimum.
Copperplate Script: A Yin & Yang Approach by Paul Antonio
Boasting 132-pages of highly informative and insightful content, Copperplate Script: A Yin & Yang Approach, presents new concepts and technical approaches that will completely reinvent the manner in which lettering artists tackle this beautiful script. Written by one of today's most preeminent and well-known scribes, Paul Antonio, this ambitious work also features the works of nearly 25 additional lettering artists renowned around the globe.
In addition to offering an extensive, in-depth study of Copperplate Script, Copperplate Script: A Yin & Yang Approach provides a range of exercises and drills, practice words, exemplars, and variations, and dedicates particular attention to ligatures, double letters and ampersands. As comprehensive a resource as has ever been written for this script, this detailed manual is suitable for any level of ability from beginner to advanced calligrapher.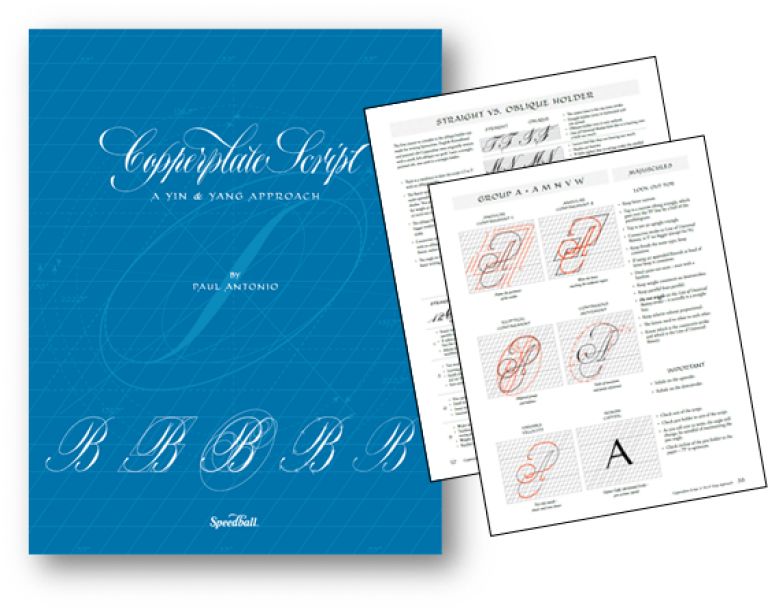 Availability alert! Items that say "Maybe" may not be in stock, this only indicates that the item is usually stocked in the warehouse. Your payment will be refunded for any items we are unable to have shipped.
| Item No. | Description | List | Sale | Availability | In Stock | |
| --- | --- | --- | --- | --- | --- | --- |
| SPD-003074 | Copperplate Script: A Yin & Yang Approach | $32.99 | $29.69 | Special order | Special order | |