Our downtown store is temporarily closed to the public.
We are offering
curbside pickup
, local bike delivery, and nationwide shipping.
Series 20 Squirrel Hair Sword Stripers
America's #1 automotive touch-up brush, used by all the leading body shops for paint touch-up and pinstriping. The brushes are lacquer and enamel resistant, and the sword style is the best for all-around work.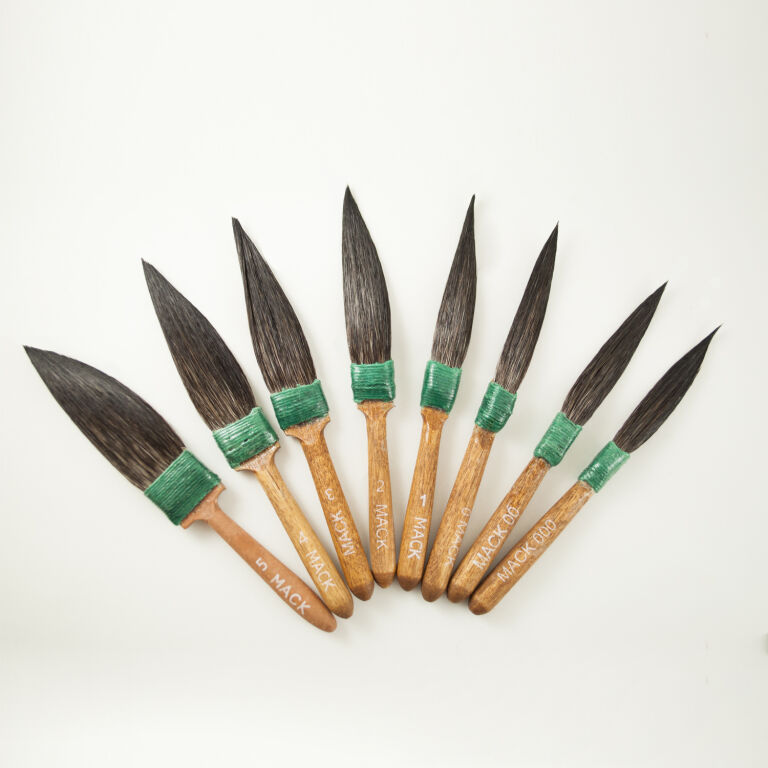 | Item No. | Description | List | Sale | In Stock | |
| --- | --- | --- | --- | --- | --- |
| MCK-20-0 | #0 | $12.45 | $11.20 | In stock | |
| MCK-20-00 | #00 | $11.95 | $10.76 | In stock | |
| MCK-20-1 | #1 | $13.60 | $12.24 | In stock | |
| MCK-20-2 | #2 | $14.75 | $13.28 | In stock | |
| MCK-20-3 | #3 | $15.90 | $14.31 | In stock | |
| MCK-20-4 | #4 | $17.05 | $15.34 | In stock | |
| MCK-20-000 | #000 | $11.30 | $10.17 | Out of stock, special order | |
| MCK-20-5 | #5 | $30.00 | $27.00 | Out of stock, special order | |