Canvas Boards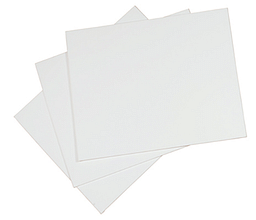 Acid-free, double-primed 100% cotton canvas is glued onto warp resistant multi-density fiber boards. Great value for the beginner to the professional artist. For use with both acrylics and oils.
---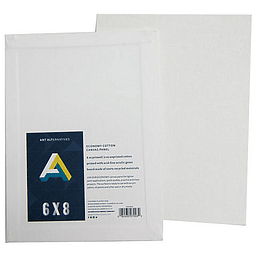 An economical and easily portable alternative to stretched canvas - great for students and artists on the go. Designed for use with all media. 100% medium-weight cotton canvas is primed with acid-free white acrylic gesso. Canvas wraps around all sides and is secured in place on the backside. The convenient label provides an area to identify the artist, title, medium, etc. Recycled paper board core is acid-free.
---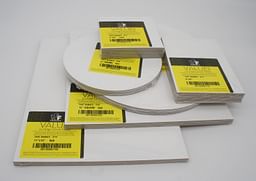 Fredrix Value Series Cut Edge Panels are acrylic primed poly/cotton canvas, suitable for acrylic and oil painting, mounted to an innovative backing board and cut to size.
---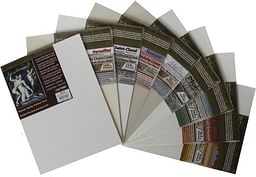 Each archival panel is sized to seal the rigid MDF Engineered Wood, which is the highest quality and most stable composite material available. The canvas or linen is mounted using pH-balanced PVA glue, and then beautifully and finished with a vinyl backing, creating a double-sided impervious moisture barrier to keep the board flat.
---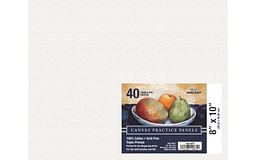 These 8" × 10" practice panels are perfect for the beginning artist. The panels are acid-free, triple primed and can be used with acrylics and oils.
---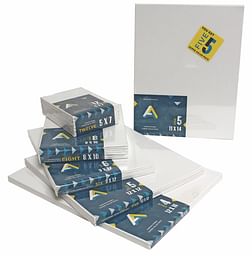 These value-priced, super value packs of canvas panels are great for lighter paint applications, quick studies, practice and class projects.
---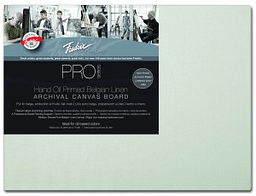 These professional grade canvas boards are constructed throughout with the highest quality, non-acidic archival materials. The tempered hardboard core will not warp, become brittle or deteriorate over time. Mounted with proprietary acid-free adhesive, their surfaces use the finest Fredrix® primed canvases, ensuring they will stand the test of time.
---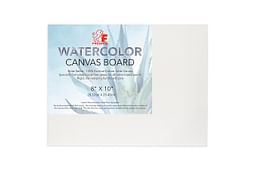 Fredrix Watercolor Canvas Archival Board is a 100% cotton artist canvas which combines the texture of a natural, woven fabric with a specially formulated gesso designed for all water-based paints. The canvas is mounted with acid-free adhesive onto tempered hardboard that is guaranteed not to warp or rot. It is versatile and durable. You can lightly lift out pigment or completely wash out your painting surface without damaging the canvas surface.
---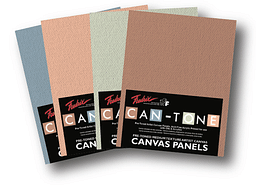 Fredrix Can-Tone Canvas Panels are pre-toned canvas firmly mounted to a panel board. The sides are completely turned under, glued and will not fray, separate or dent. Each pack contains three panels.
---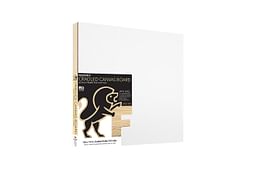 Cradled canvas boards are a firm, versatile surface for a variety of media. They have a 7/8" depth or profile and are finished with USA-primed poly/cotton archival quality canvas. Suitable for painting with acrylics, oils, water soluble oils, alkyds, spray paints, paint markers & permanent markers.
---
These canvas boards are constructed from medium grain cotton canvas that is then secured to a high quality board. These boards are triple-coated with acid-free sizing and highly pigmented acrylic primer specially formulated by Winsor & Newton. Ideal for use with oil, acrylic and alkyd paint.
---