Archival Canvas Boards
Fredrix Artist Canvas is currently experiencing significant delays due to supply chain issues, so special orders and backorders are not currently available and we do not know when out of stock items will be available.
These professional grade canvas boards are constructed throughout with the highest quality, non-acidic archival materials. The tempered hardboard core will not warp, become brittle or deteriorate over time. Mounted with proprietary acid-free adhesive, their surfaces use the finest Fredrix® primed canvases, ensuring they will stand the test of time.
Jump to: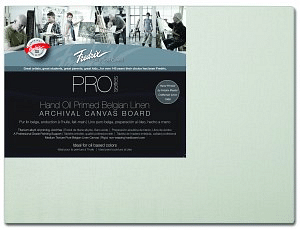 Acrylic-Primed Cotton
Acrylic-Primed Linen
Oil-Primed Linen