Our downtown store is temporarily closed to the public.
We are offering
curbside pickup
, local bike delivery, and nationwide shipping.
Economy Canvas Super Value Packs
These economically friendly, super value packs of canvas are great for lighter paint applications, quick studies, practice and classroom or high volume use. The unbleached 4 oz. cotton is primed with acid-free acrylic titanium gesso to a finished weight of 8 oz. and stretched around and back-stapled to 5/8" deep, kiln-dried fir stretcher bars. Suitable for use with all acrylic paints, oil paints and other wet or dry media. The number of canvases per pack varies by size.
Canvases to be shipped must be ordered in full case quantities and additional shipping charges may apply.
Contact us
for details.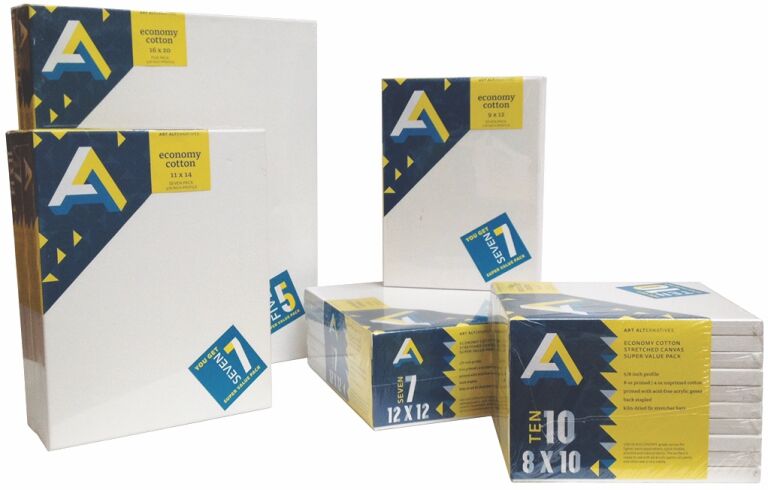 Item No.
Description
List
Sale
In Stock
AA5154
11" × 14" (7)
$57.99
$29.00
In stock
AA5151
8" × 10" (10)
$57.99
$29.00
Out of stock, special order
AA5152
9" × 12" (7)
$463.92
(8 pieces)
$232.00
Out of stock, special order
AA5155
12" × 12" (7)
$463.92
(8 pieces)
$232.00
Out of stock, special order
AA5158
16" × 20" (5)
$347.94
(6 pieces)
$174.00
Out of stock, special order