Our downtown store is temporarily closed to the public.
We are offering
curbside pickup
, local bike delivery, and nationwide shipping.
Pro Series 136 Raw Belgian Linen Rolls
Featuring a 7.5oz Belgian Linen, woven to strict specifications. Unprimed Belgian Linen rolls for artists who need versatility in sizing and to prime exactly as they prefer.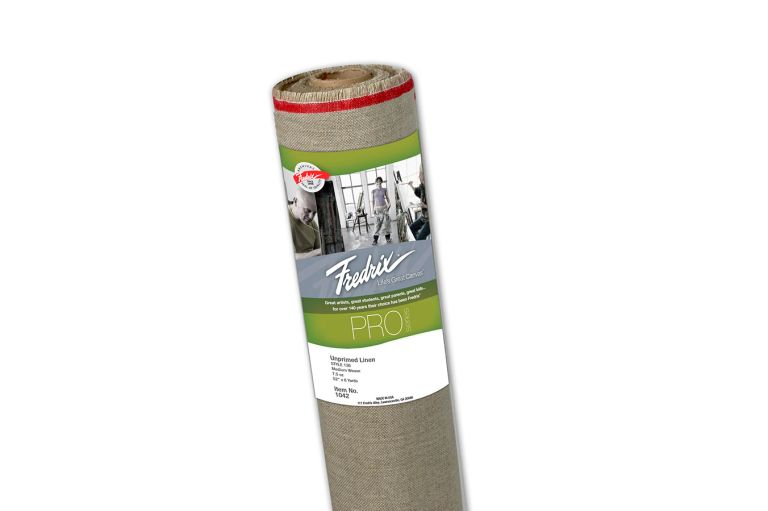 | Item No. | Description | List | Sale | In Stock | |
| --- | --- | --- | --- | --- | --- |
| FDX-1042 | 52" × 6 yds. | $393.82 | $315.06 | Out of stock | |
| FDX-1043 | 88" × 6 yds. | $606.18 | $484.94 | Out of stock | |
| FDX-10421 | 52" × 3 yds. | $186.69 | $149.35 | Out of stock, special order | |
| FDX-10422 | 52" × 30 yds. | $1806.59 | $1445.27 | Out of stock, special order | |
| FDX-10423 | 52" × 100 yds. | $5299.35 | $4239.48 | Out of stock, special order | |
| FDX-10431 | 88" × 3 yds. | $307.12 | $245.70 | Out of stock, special order | |
| FDX-10432 | 88" × 30 yds. | $2667.74 | $2134.19 | Out of stock, special order | |