Our downtown store is temporarily closed to the public.
We are offering
curbside pickup
, local bike delivery, and nationwide shipping.
Artist Panels - Unprimed Basswood
These unprimed basswood panels accept all types of painting grounds and are excellent for encaustic, mixed media, collage and wood engraving. They are sanded ultra-smooth and lack plywood seams, knots or raised fibers, providing a clean, professional look.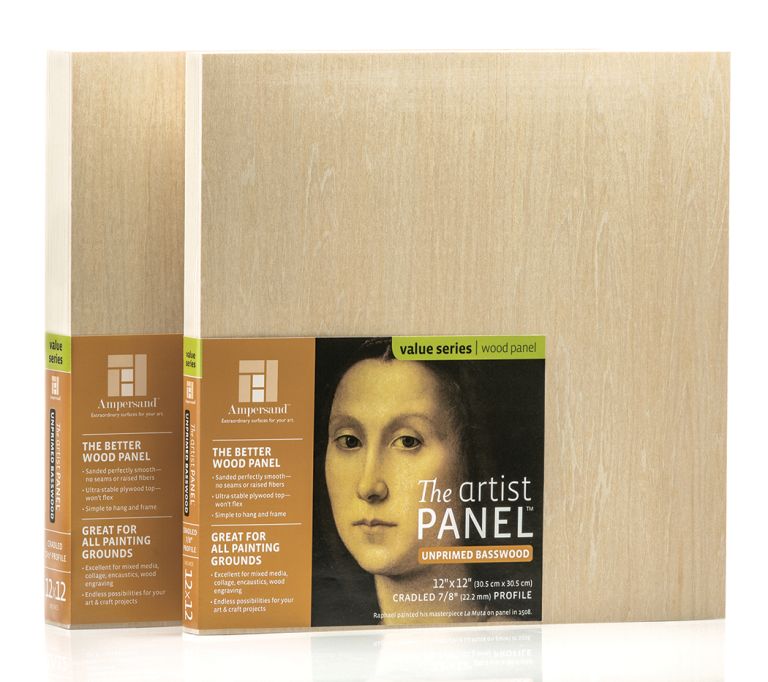 1-1/2" Cradled
7/8" Cradled