Our downtown store is temporarily closed to the public.
We are offering
curbside pickup
, local bike delivery, and nationwide shipping.
Cyanotype Chemicals
These chemicals are used for Cyanotype, a photographic printing process that produces a cyan-blue print. Potassium Ferricyanide is a light-sensitive iron salt. These salts are mixed with water to make solutions for cyanotype printing.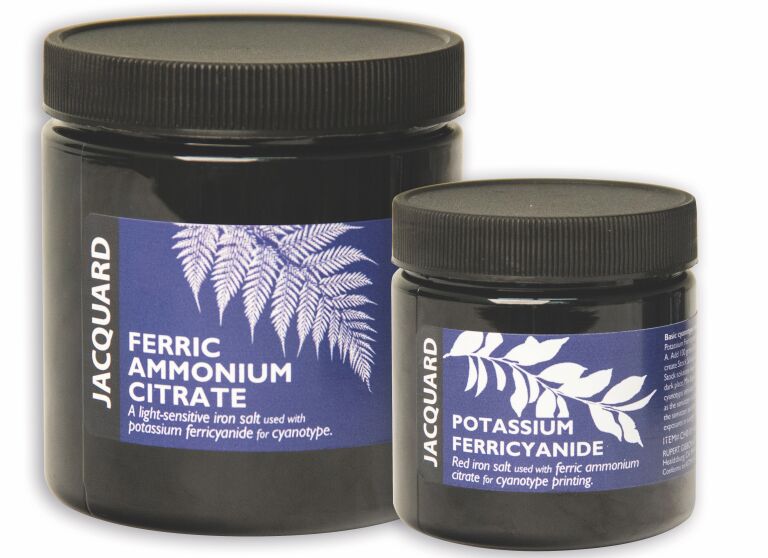 Ferric Ammonium Citrate
| Item No. | Description | List | Sale | In Stock | |
| --- | --- | --- | --- | --- | --- |
| JAC-CHM1102 | 8 oz. | $19.89 | $17.90 | Out of stock, special order | |
| JAC-CHM2102 | 16 oz. | $36.69 | $33.02 | Out of stock, special order | |
Potassium Ferricyanide
| Item No. | Description | List | Sale | In Stock | |
| --- | --- | --- | --- | --- | --- |
| JAC-CHM0101 | 4 oz. | $9.29 | $8.36 | Out of stock, special order | |
| JAC-CHM1101 | 8 oz. | $16.29 | $14.66 | Out of stock, special order | |
| JAC-CHM2101 | 16 oz. | $23.29 | $20.96 | Out of stock, special order | |