Rubber Stamps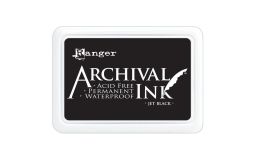 Archival Inks provide long-lasting stamping results that are permanent on many surfaces. Get a crisp image that doesn't bleed over water-based inks and markers, acrylic paint, water colors, alcohol ink and more.
---
Embellish your letters and scrapbooks with a vintage flavor. These stamp sets, packaged in beautiful tins, include a black ink pad and are based on an authentic vintage designs.
---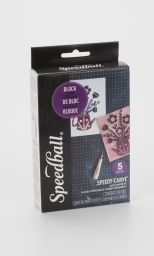 Make your own personalized rubber stamps from photos, drawings, computer art or text with this easy-to-use kit. Kit contains: a 4" x 6" Speedy-Carve block, a lino handle, a #2 V-shaped line cutter, a #4 U-shaped gouge, tracing paper and a craft tips and idea brochure, plus five free images.
---