Our downtown store is temporarily closed to the public.
We are offering
curbside pickup
, local bike delivery, and nationwide shipping.
Artists Colored Pencil Sets
This range of round-barreled colored pencils include primary and secondary colors along with their relative hues. Their textures are soft and smooth, and they can be blended to produce an infinity of colors. The thick (4.5mm) color leads have excellent strength and can produce any variation in shading or intensity of color. They are non-toxic and lightfast. The sets are packaged in tin boxes except where indicated.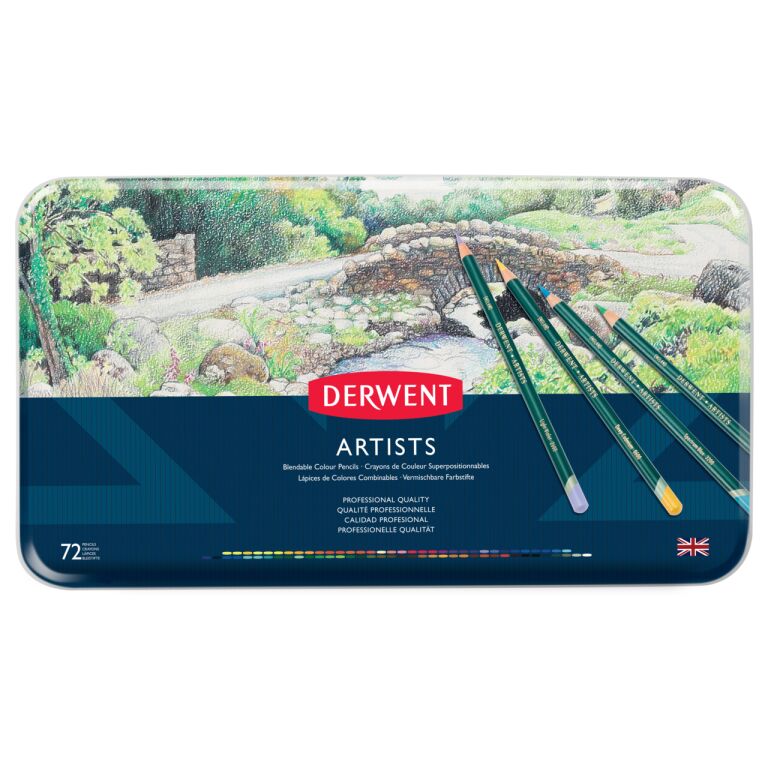 Sets
| Item No. | Description | List | Sale | In Stock | |
| --- | --- | --- | --- | --- | --- |
| DE0700643 | 48-color Wood Box Set | $149.99 | $134.99 | Out of stock, special order | |
| DE2302342 | 6-piece Black & White Set | $13.49 | $12.14 | Out of stock, special order | |
| DE32092 | 12-Color Set | $26.29 | $23.66 | Out of stock, special order | |
| DE32093 | 24-Color Set | $52.59 | $47.33 | Out of stock, special order | |
| DE32096 | 36-Color Set | $78.89 | $71.00 | Out of stock, special order | |
| DE32097 | 72-Color Set | $157.69 | $141.92 | Out of stock, special order | |