Our downtown store is temporarily closed to the public.
We are offering
curbside pickup
, local bike delivery, and nationwide shipping.
Grafwood Graphite Pencil Sets
GRAFWOOD is an 8-ply graphite pencil available in 15 gradations (4H - 9B). The diameter of the Grafwood cores varies. The harder grades have thinner cores for fine lines and the softer grades are thicker for sketching and shading. Generally, when you buy a Grafwood pencil you're getting 25% more materials than with a traditional pencil. Grafwood pencils have a maximum diameter of 8.20 mm. The 9B pencil offers the softest and blackest graphite on the market.
The 15-pencil Set contains the full range, the 6-pencil Set includes 9B, 7B, 5B, 3B, HB, and 2H pencils.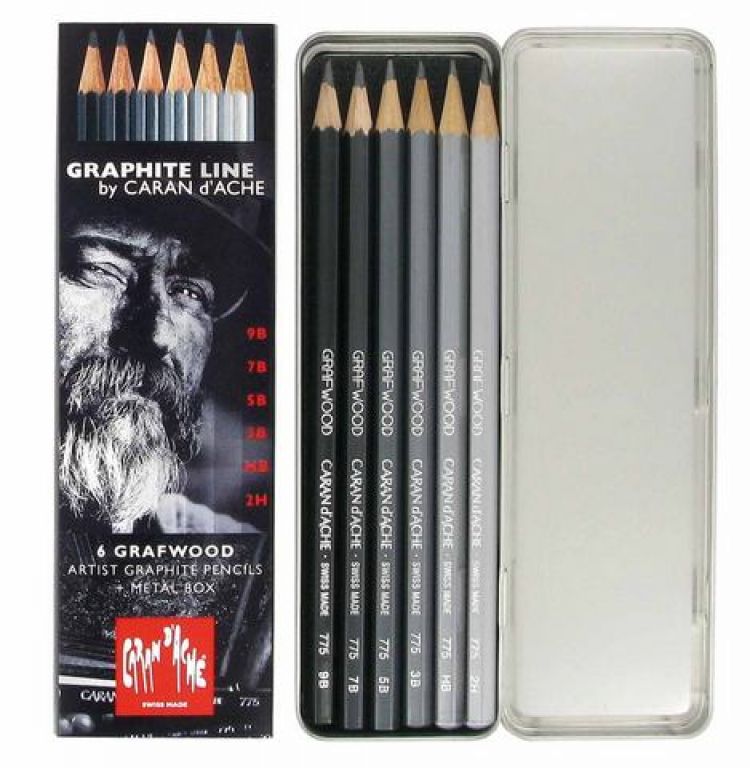 | Item No. | Description | List | Sale | In Stock | |
| --- | --- | --- | --- | --- | --- |
| CDA-775.306 | 6-pencil Set | $30.00 | $27.00 | Out of stock, special order | |
| CDA-775.315 | 15-pencil Set | $56.00 | $50.40 | Out of stock, special order | |