Our downtown store is temporarily closed to the public.
We are offering
curbside pickup
, local bike delivery, and nationwide shipping.
Magnetic Manikin
This accurately-proportioned magnetic manikin is flexible enough to mimic many human positions, and can even do handstands or "climb" other metal surfaces. Made of unvarnished hardwood, it features magnetic hands and feet allowing it to go where most manikins can't. It comes with a magnetic ball accessory and stand that can attach to either its hands or feet.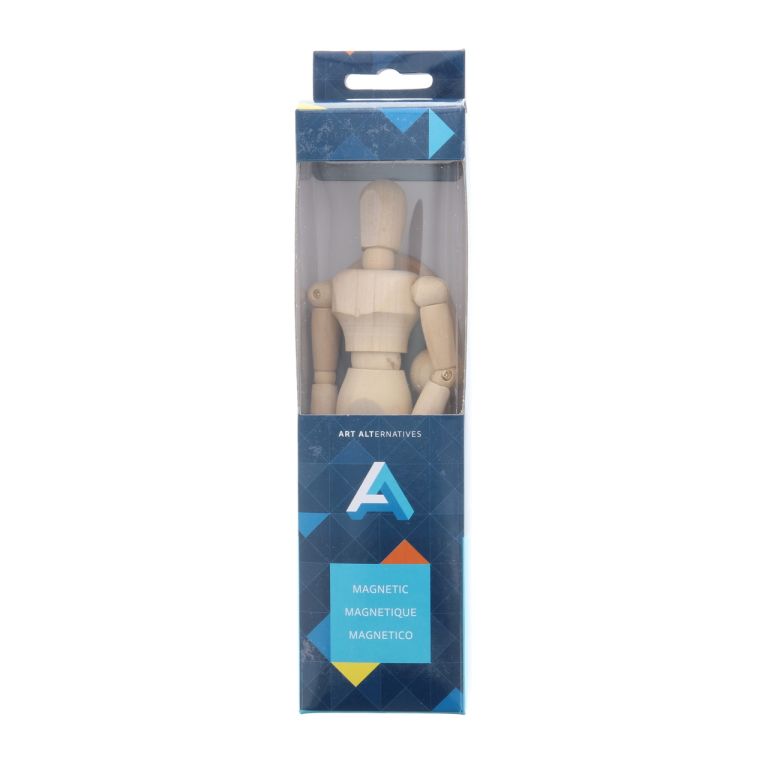 | Item No. | Description | List | Sale | In Stock | |
| --- | --- | --- | --- | --- | --- |
| AA3010 | 8" | $14.85 | $10.40 | In stock | |