Our downtown store is temporarily closed to the public.
We are offering
curbside pickup
, local bike delivery, and nationwide shipping.
Quick Click Mechanical Pencils
The Quick Click pencil is a fast and convenient side-advance pencil. The side button advances the lead, the side-slide extends and retracts the large, long-lasting eraser, and the latex-free contour grip makes it easy to use for extended periods. Comes with super-strong Pentel Super Hi-Polymer Lead in HB (same as a #2 pencil). Available in both 0.5mm and 0.7mm and a variety of body colors.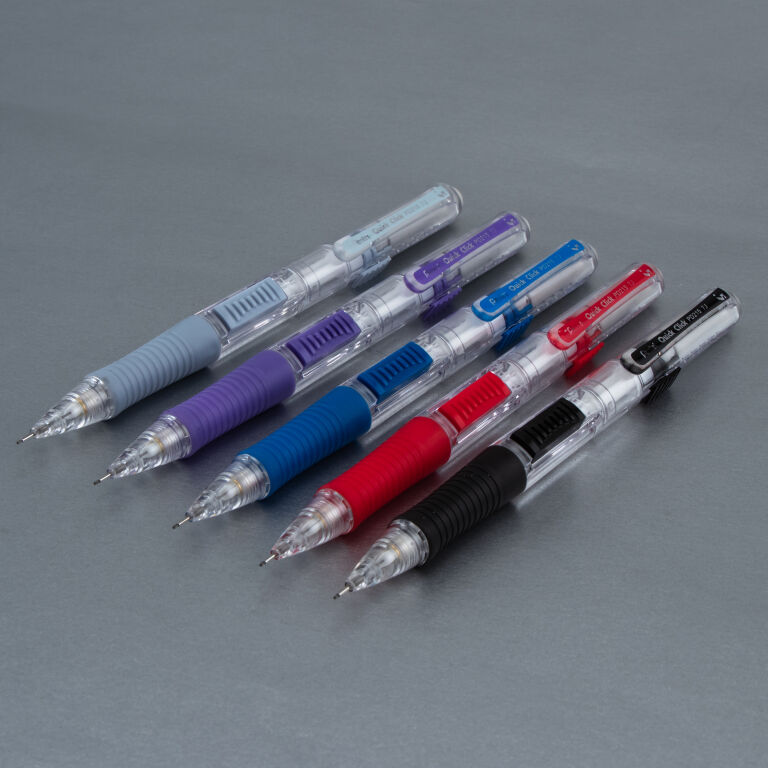 0.5mm
Item No.
Description
List
Sale
In Stock
PEN-PD215A
Black
$2.30
$1.84
In stock
PEN-PD215C
Blue
$2.30
$1.84
In stock
PEN-PD215N
Gray
$2.30
$1.84
In stock
PEN-PD215V
Violet
$2.30
$1.84
In stock
PEN-PD215B
Red
$27.60
(12 pieces)
$22.08
Out of stock, special order
0.7mm