Our downtown store is temporarily closed to the public.
We offer
curbside pickup
, local delivery, and nationwide shipping.
Golden has temporarily suspended production of some larger sizes of their paints and mediums due to supply chain disruptions and increased safety measures during the pandemic. The current plan is to resume full production in June 2021.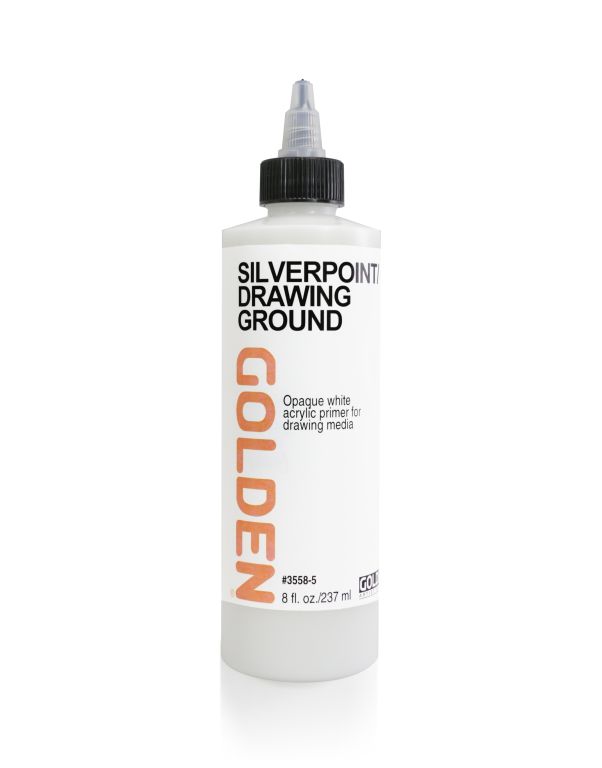 $13.57 List Price $19.39
Save 30% off list
In stock
FREE curbside pickup
Bike delivery starting at $4.99
Local delivery starting at $16.80
Nationwide shipping starting at $5.99
---
Silverpoint/Drawing Ground is a liquid acrylic used for the preparation of supports for drawing media. The ground is designed for the achievement of fine detailed lines on a permanent, lightfast, flexible ground. Developed for easy application, the ground has a very fluid consistency that will level as it dries. A single coat of Silverpoint provides a smooth, durable surface, ideal for use with a silverpoint stylus or other metals, such as brass, gold, copper, or even a steel paperclip.