Our downtown store is temporarily closed to the public.
We are offering
curbside pickup
, local bike delivery, and nationwide shipping.
Heavy-Duty Tote Clip Boards
These heavy-duty drawing boards are just what every student needs. Designed for use in the studio or when painting plein air. They can easily be carried by the convenient cut out handle. Sturdy spring-loaded clips and a heavy-duty rubber band help to keep your artwork secured!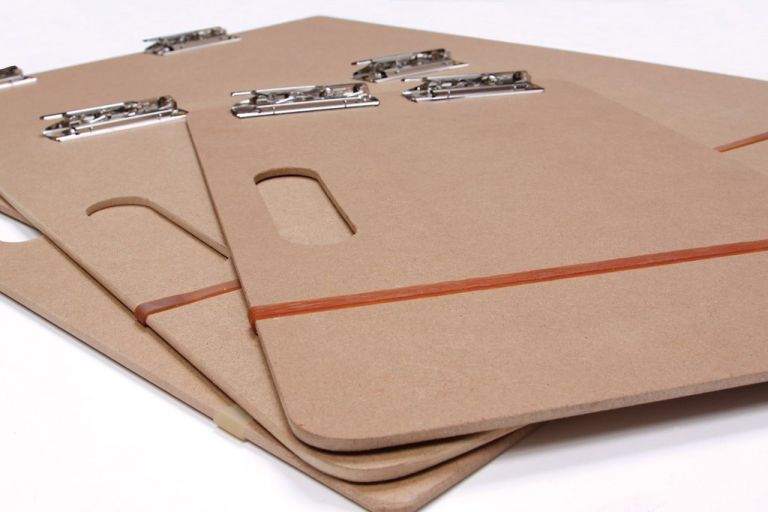 | Item No. | Description | List | Sale | In Stock | |
| --- | --- | --- | --- | --- | --- |
| JRC-400410 | 11" × 17" | $12.75 | $9.56 | In stock | |
| JRC-400411 | 18" × 18" | $18.55 | $13.91 | In stock | |
| JRC-400413 | 23" × 26" | $23.85 | $17.89 | In stock | |