Pochade Box & Accessories
The u.go Anywhere Pochade Boxes were designed for travel from sea to summit and anywhere in between. The inherent beauty of each tree is shown in the grain lines, knots, and varying wood tones, and combines with the work handcrafting each pochade box to create an item that is uniquely yours.
---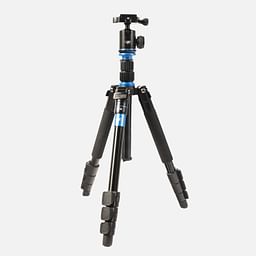 Designed by specifically for the plein air painter, this is a practical tripod that ticks all the boxes for studio use or outdoor painting treks; lightweight, compact, sturdy, & affordable.
---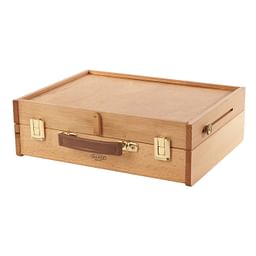 Made of oiled beechwood, this pochade box features a sliding palette with holes to hold five brushes, have sliding supports that hold the canvas panel in place while painting and are equipped with a threaded fitting on the bottom that works with a photography tripod or the MABEF Wooden Tripod (MBMA-30). It measures 16"w x 5"h x 12.5"d and has three compartments for storage of paint, brushes and accessories. It can accommodate canvas panels up to 9" x 12" on the painting panel.
---
Made of oiled beechwood, this tripod makes a handsome compliment to the MABEF Pochade Box (MBM-105). The legs are adjustable from a minimum height of 27.5" to a maximum height of 45.5". The legs fold in and can be held together with the included leather strap for storage.
---