Studio Equipment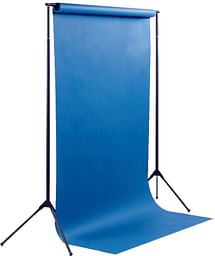 This Economy Background Stand is perfectly priced for beginning photographers or anyone simply looking for an economical support to use with paper or lightweight cloth backgrounds. Includes a carrying bag. It's also a good backup support for occasional use and will support backgrounds up to 10' 4" wide and 7' 9" tall. Supports up to 20 lbs.
---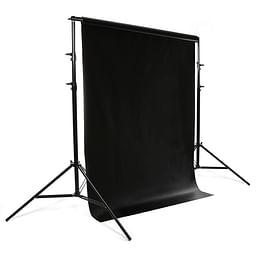 The Port-A-Stand is a versatile yet compact and portable backdrop stand that collapses for easy carrying, making it ideal for both studio and location shoots. This strong yet lightweight stand can accommodate up to 107" x 12 yd. seamless paper or cloth backgrounds.
---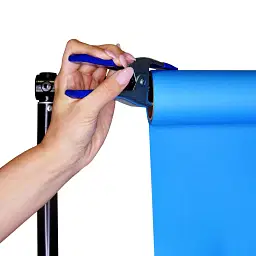 Savage's Spring Clamps are an essential tool for any seamless paper user. Clamp the backdrop roll to your support stand to keep the paper from unfurling during a photo shoot. Also ideal for vinyl or any other core-wound backdrop material.
---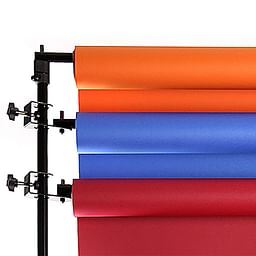 The Multiple Polevault Background Stand holds three rolls of 107″ wide background paper (or one roll of 140″ wide paper) and is an ideal choice for photographers who like to have multiple backdrops on hand that they can easily and quickly switch between during photo shoots. This exceptionally strong backdrop stand easily expands from 5′ 3″ to 9′ 4″ high and from 5′ to 12′ 7″ wide.
---