Our downtown store is temporarily closed to the public.
We are offering
curbside pickup
, local bike delivery, and nationwide shipping.
Calgon
Minerals in untreated, hard water can interfere with dye reaction. Calgon is a water softener which neutralizes metallic ions in tap water, allowing for a deeper, more level dyeing. It is also used to soften the water in marbling and other textile arts where minerals might interfere with the process.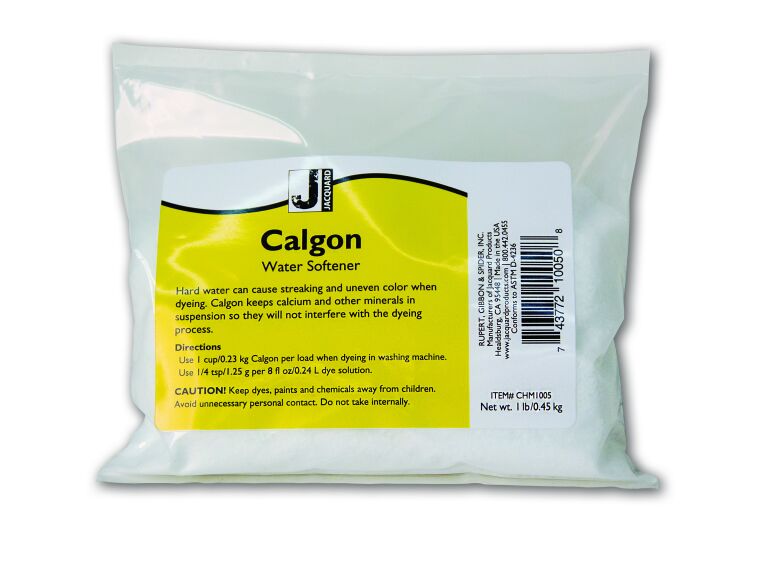 | Item No. | Description | List | Sale | In Stock | |
| --- | --- | --- | --- | --- | --- |
| JAC-CHM1005 | 1 lb. | $12.99 | $11.69 | In stock | |
Departments
Fabric, Fiber & Textile Arts