Our downtown store is temporarily closed to the public.
We are offering
curbside pickup
, local bike delivery, and nationwide shipping.
Hoop Painting Fun Bag
Paint and/or sun print these 100% silk hoops, with Dye-Na-Flow flowable paint, to create beautiful window/wall art.
Two options:
* Use the resist to outline your designs, and then fill in with Dye-Na-Flow. * Paint the entire hoop with Dye-Na-Flow, and place objects on top for sunprinting.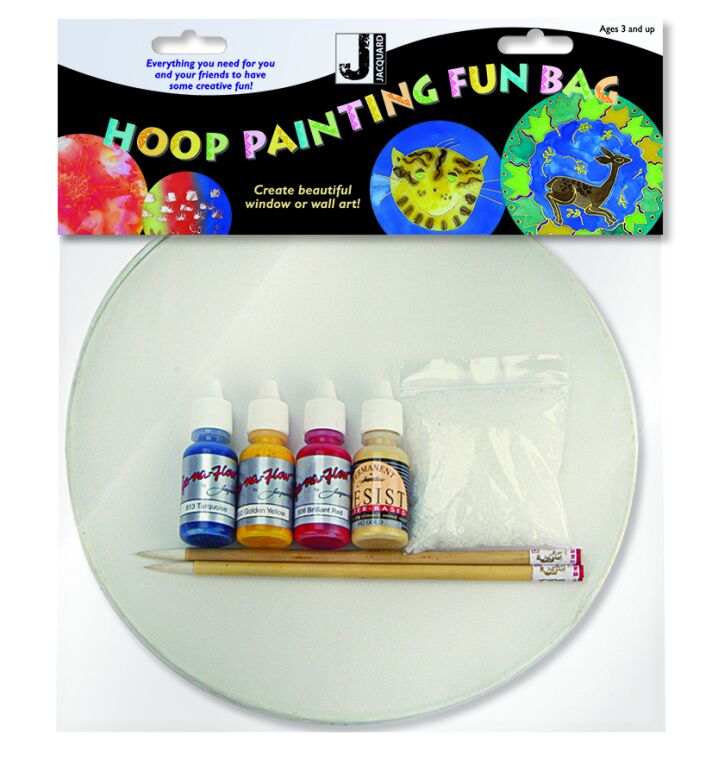 | Item No. | Description | List | Sale | In Stock | |
| --- | --- | --- | --- | --- | --- |
| JAC-JAC9610 | Hoop Painting Fun Bag | $25.49 | $22.94 | In stock | |
Departments
Fabric, Fiber & Textile Arts