Hoop Painting Fun Bag
We are currently experiencing longer lead times and availability issues with some Jacquard products due to raw materials shortages, so orders for out of stock and special order items may take several weeks to fulfill.
Paint and/or sun print these 100% silk hoops, with Dye-Na-Flow flowable paint, to create beautiful window/wall art.
Two options:
* Use the resist to outline your designs, and then fill in with Dye-Na-Flow. * Paint the entire hoop with Dye-Na-Flow, and place objects on top for sunprinting.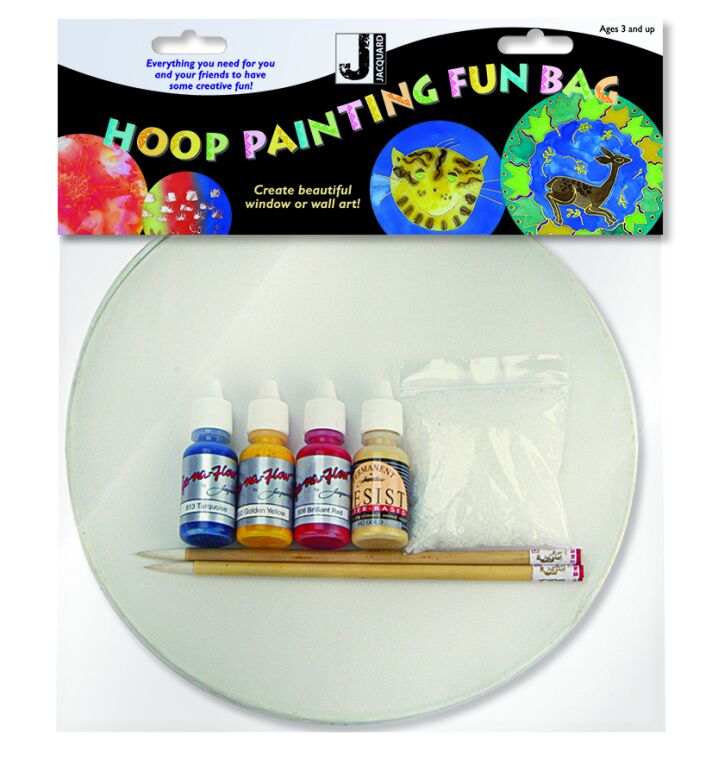 Description
Sale
In Stock

Add to Cart

JAC-JAC9610
Hoop Painting Fun Bag JAC-JAC9610
$25.49
$22.94 $25.49

10% off

In stock
Departments
Fabric, Fiber & Textile Arts