Mini Indigo Tie Dye Kit
We are currently experiencing longer lead times and availability issues with some Jacquard products due to raw materials shortages, so orders for out of stock and special order items may take several weeks to fulfill.
This kit brings the ancient art of indigo dyeing to the home dyer in a user-friendly formulation. Indigo dye, which comes from a plant, is one of the oldest dyes used for coloring fabrics and the one still used today to color blue jeans. This natural dye process has long been used in many cultures around the world. This kit includes pre-reduced Indigo dye, reducing agent, gloves, two sizes of rubber bands, two wood blocks, quick start instructions and an instruction booklet with dye patterns and historical overview of indigo. Dyes up to 15 shirts or 15 yards (5 lbs.) of fabric. For ages 8 and up.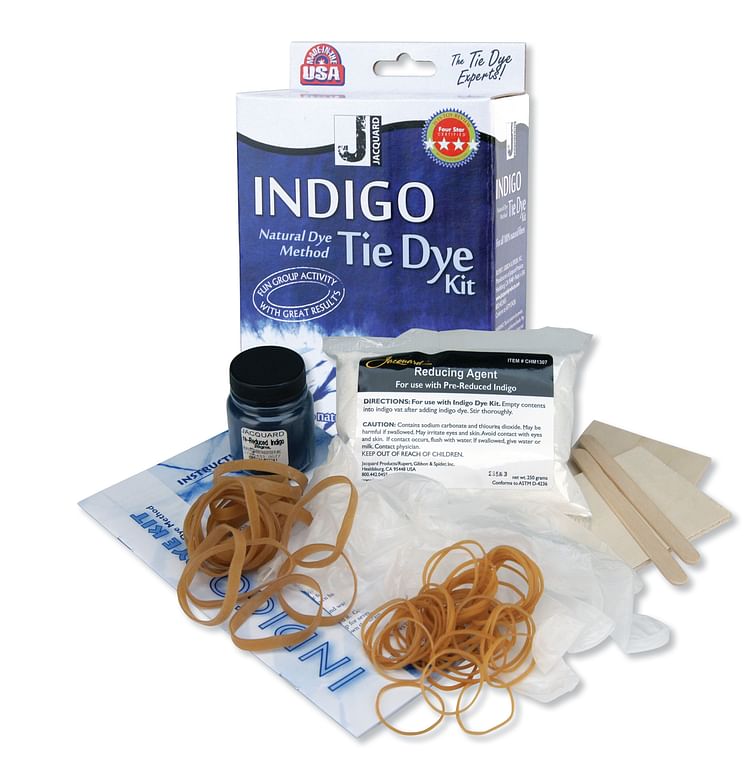 Description
Sale
In Stock

Add to Cart

JAC-JAC9410
Mini Indigo Tie Dye Kit JAC-JAC9410
$14.69
$13.22 $14.69

10% off

In stock
Departments
Fabric, Fiber & Textile Arts