Soda Ash Dye Fixer
We are currently experiencing longer lead times and availability issues with some Jacquard products due to raw materials shortages, so orders for out of stock and special order items may take several weeks to fulfill.
Soda Ash Dye Fixer is a mild alkali that promotes the chemical reaction between fiber reactive dyes, such as Procion MX and indigo, and cellulose fiber. It is also known as sodium carbonate, washing soda or salt soda.
Soda Ash is necessary to activate and set Procion MX Fiber Reactive Dye.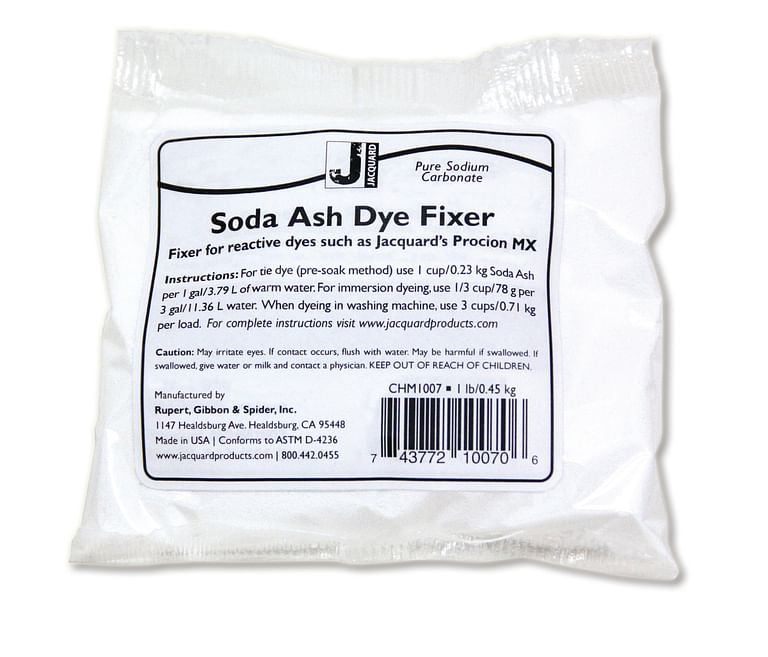 Departments
Fabric, Fiber & Textile Arts