Our downtown store is temporarily closed to the public.
We are offering
curbside pickup
, local bike delivery, and nationwide shipping.
Sodium Alginate
A derivative of seaweed, use this additive to thicken fabric dyes. It is used to control spreading when painting or screen printing. Use Sodium Alginate SH primarily on cotton or other cellulose fibers. It can also be used on silk when fine line definition is not required. Use Sodium Alginate F on silk and synthetics when fine line definition is required.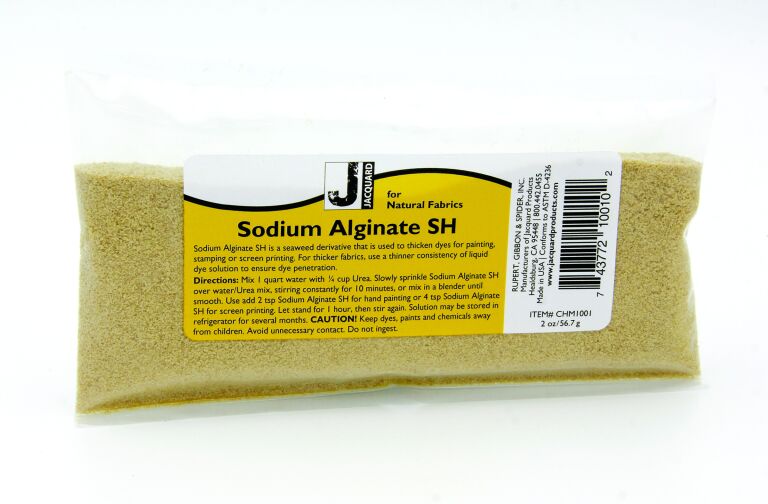 | Item No. | Description | List | Sale | In Stock | |
| --- | --- | --- | --- | --- | --- |
| JAC-CHM1001 | 2 oz. | $11.19 | $10.07 | In stock | |
| JAC-CHM2001 | 8 oz. | $36.99 | $33.29 | Out of stock, special order | |
Departments
Fabric, Fiber & Textile Arts