We are temporarily closed due to California's "Stay at Home" order. We have also suspended all online ordering while we do some work our online store.
Fabric Dye Sticks
Great for drawing designs on T-shirts and fabrics, these soft and blendable colors are like oil pastels. Heat set with iron for permanency. Non-toxic.
The *7-color Se*t includes: black, blue, green, red, orange, yellow and white.
The 15-color Set includes all of the colors in the smaller set plus brown, blue green, dark green, gray, ochre, pink, sky blue and yellow orange.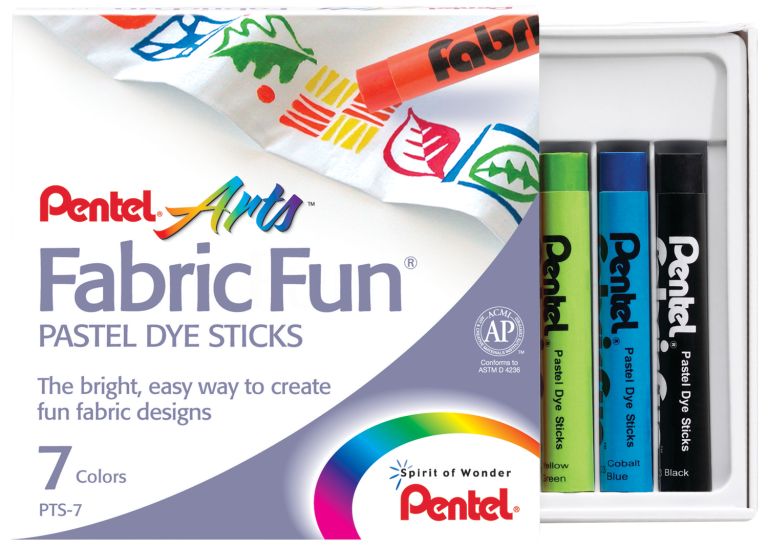 | Item No. | Description | List | Sale | Availability | |
| --- | --- | --- | --- | --- | --- |
| PEN-PTS-15 | 15-color Set | $4.69 | $3.75 | Out of stock | |
| PEN-PTS-7 | 7-color Set | $2.35 | $1.88 | Special order | |
Departments
Fabric, Fiber & Textile Arts