Our downtown store is temporarily closed to the public.
We are offering
curbside pickup
, local bike delivery, and nationwide shipping.
EcoCare Frames
The EcoCare line of beautiful wall and tabletop frames are entirely Earth-friendly – even down to the packaging they come in! EcoCare uses only materials and components that have a high recycled content or come from renewable resources.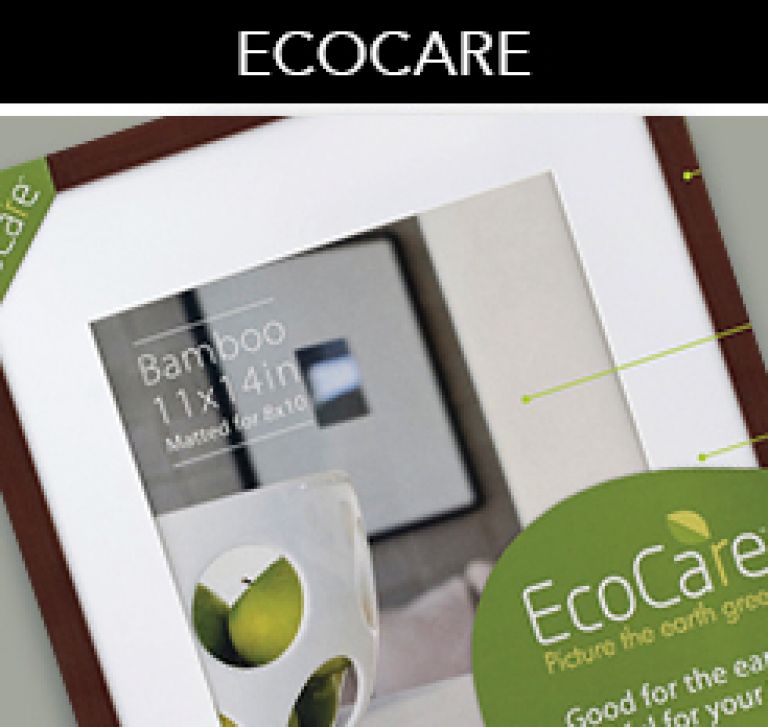 Black Rubberwood
Item No.
Description
List
Sale
In Stock
NBG-RET03CONRB
4" × 6"
$18.99
$11.39
In stock
NBG-RET05CONRB
5" × 7"
$22.99
$13.79
In stock
NBG-RET07CONRB
8" × 10"
$32.99
$19.79
In stock
NBG-REW11CONRB
8.5" × 11"
$32.99
$19.79
In stock
NBG-REW12CONRB
9" × 12"
$38.99
$23.39
In stock
NBG-REW13CONRB
11" × 14"
$44.99
$26.99
In stock
NBG-REW17CONRB
11" × 17"
$51.99
$31.19
In stock
NBG-REW19CONRB
16" × 20"
$67.99
$40.79
Out of stock
NBG-REW23CONRB
13" × 19"
$57.99
$34.79
In stock
NBG-REW18CONRB
12" × 18"
$223.96
(4 pieces)
$134.36
Out of stock, special order
Mocha Bamboo
Item No.
Description
List
Sale
In Stock
NBG-REW13CONBM
11" × 14"
$44.99
$26.99
In stock
NBG-RET03CONBM
4" × 6"
$113.94
(6 pieces)
$68.34
Out of stock, special order
NBG-RET05CONBM
5" × 7"
$137.94
(6 pieces)
$82.74
Out of stock, special order
NBG-RET07CONBM
8" × 10"
$131.96
(4 pieces)
$79.16
Out of stock, special order
NBG-REW19CONBM
16" × 20"
$203.97
(3 pieces)
$122.37
Out of stock, special order
Natural Bamboo
| Item No. | Description | List | Sale | In Stock | |
| --- | --- | --- | --- | --- | --- |
| NBG-RET03CONBN | 4" × 6" | $18.99 | $11.39 | In stock | |
| NBG-RET05CONBN | 5" × 7" | $22.99 | $13.79 | In stock | |
| NBG-RET07CONBN | 8" × 10" | $32.99 | $19.79 | In stock | |
| NBG-REW13CONBN | 11" × 14" | $44.99 | $26.99 | Out of stock | |
| NBG-REW19CONBN | 16" × 20" | $67.99 | $40.79 | Out of stock | |