Our downtown store is temporarily closed to the public.
We are offering
curbside pickup
, local bike delivery, and nationwide shipping. We will be closed on Thursday, November 26 and Friday, November 27 for Thanksgiving.
Fluid Acrylics 8-Color Set
This set includes eight 1/2 oz. squeeze bottles of Golden's Fluid acrylic paint. Colors include: hansa yellow medium, naphthol red light, pthalo blue (green shade), pthalo green (blue shade), quinacridone magenta, titanium white, yellow ochre and zinc white.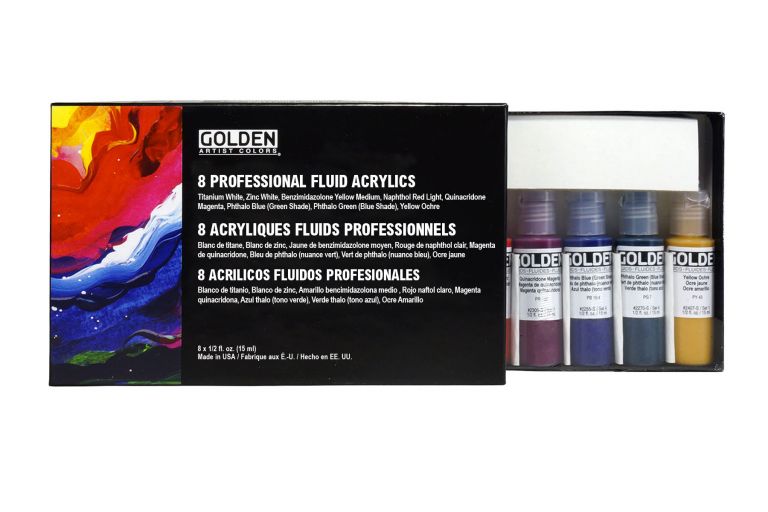 | Item No. | Description | List | Sale | In Stock | |
| --- | --- | --- | --- | --- | --- |
| GD0918-0 | 8-color Set | $38.59 | $27.01 | In stock | |