Our downtown store is temporarily closed to the public.
We are offering
curbside pickup
, local bike delivery, and nationwide shipping.
Professional Soft Body Acrylic Colors
Soft Body colors have a much smoother, more fluid consistency than Heavy Body colors. Especially applicable for watercolor or tempera techniques, 2-dimensional art, spraying, airbrushing, line work and where large areas of flat color are desired.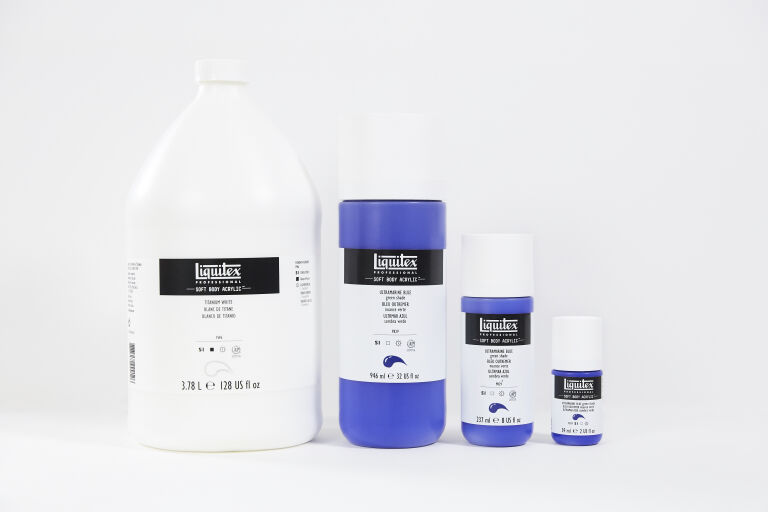 59ml
237ml
946ml
3780ml (128 oz.)