Fundamentals Acrylic Colors
Designed for the student or beginner with value in mind, Fundamentals Acrylic Colors are artists' quality paint at an affordable price. Great for the serious art student or the artist beginning to develop their painting skill, Fundamentals Acrylic Colors use lightfast pigments in 58 brilliant colors. With good brush mark retention that dries to a low-gloss finish, the emphasis is on color saturation and luminosity. Available in 75ml tubes, 200ml tubes, pints, quarts, and gallon containers, Fundamentals Acrylic Paints are great for when you want a little, or need a lot.
Manufactured in the USA, in what's known as "The Coolest Small Town in America", now available at the coolest art supply store in Downtown Los Angeles.
Jump to: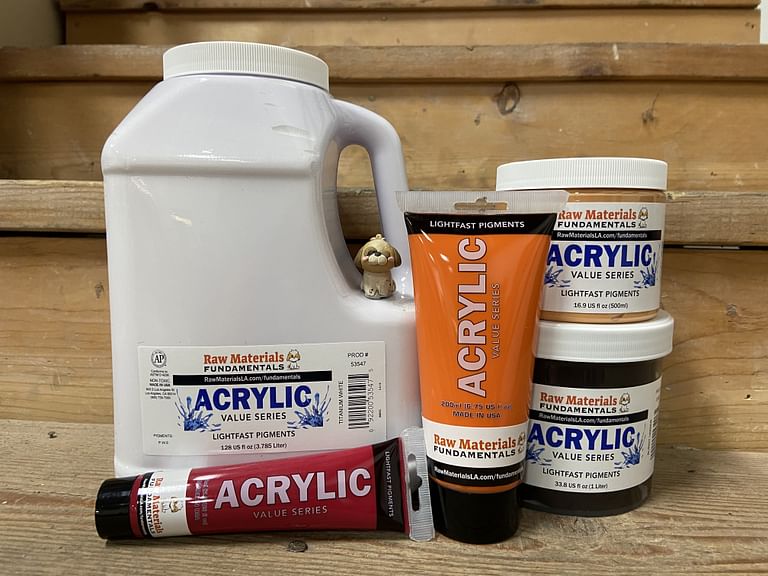 75ml
200ml
500ml (16.9 oz.)
1000ml (33.8 oz.)
3785ml (128 oz.)