Our downtown store is temporarily closed to the public.
We are offering
curbside pickup
, local bike delivery, and nationwide shipping.
High Solid Gels
These gels blend with colors and make them feel more oil-like by retaining brush strokes. The gloss offers less shrinkage than the matte which dries to a cloudy, waxlike finish.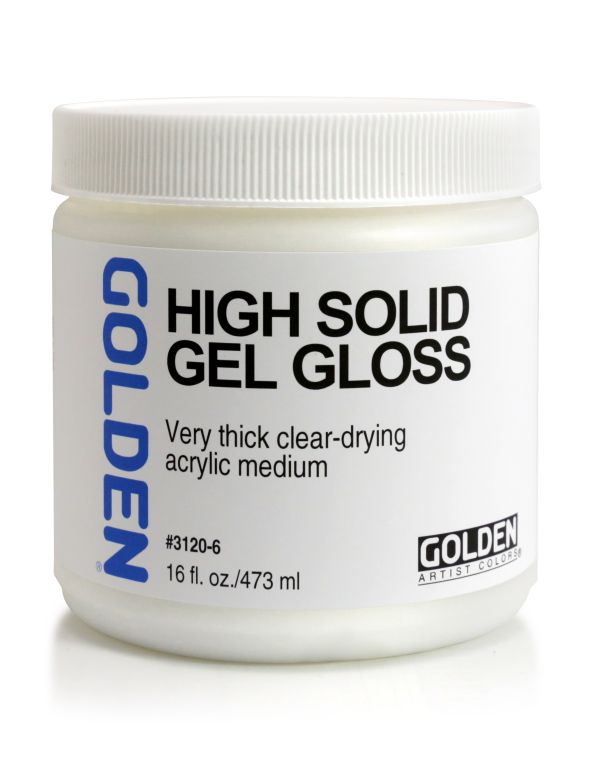 Gloss
| Item No. | Description | List | Sale | In Stock | |
| --- | --- | --- | --- | --- | --- |
| GD3120-5 | 8 oz. | $19.39 | $13.57 | In stock | |
| GD3120-6 | 16 oz. | $32.59 | $22.81 | Out of stock, special order | |
| GD3120-7 | 32 oz. | $50.19 | $35.13 | Out of stock, special order | |
| GD3120-8 | 128 oz. | $140.69 | $98.48 | Out of stock, special order | |
Matte