Our downtown store is temporarily closed to the public.
We offer
curbside pickup
, local delivery, and nationwide shipping.
Molding Pastes
Golden has temporarily suspended production of some larger sizes of their paints and mediums due to supply chain disruptions and increased safety measures during the pandemic. The current plan is to resume full production in June 2021.
These pastes dry to a hard, opaque film. Although still flexible, they are more rigid than the gels and able to hold stiff peaks. The Light Molding Paste offers significant weight reduction when building thick layers. It is soft, very flexible and dries to an opaque, matte finish. The Hard Molding Paste provides the hardest opaque, matte finish. It blends well with color and is useful for creating tough, durable finishes. The dried film can be carved.
Jump to: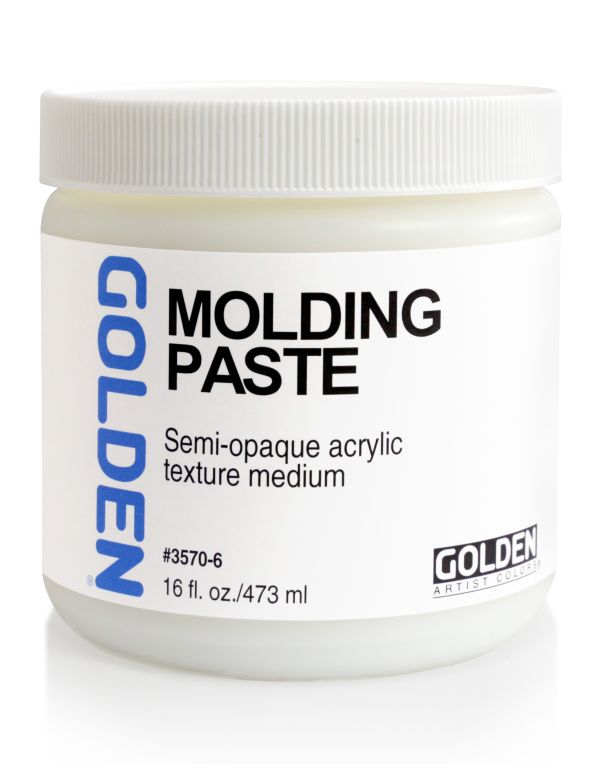 Coarse
Hard
Light
Regular