Our downtown store is temporarily closed to the public.
We are offering
curbside pickup
, local bike delivery, and nationwide shipping.
Americana DuraClear Varnishes
Americana DuraClear Varnishes offer a variety of durable finishes, standard and specialty, ideal for protecting your art and craft surfaces. They are tough, flexible, non-yellowing, and quick-drying. Water-based. Permanent. Soap and water clean up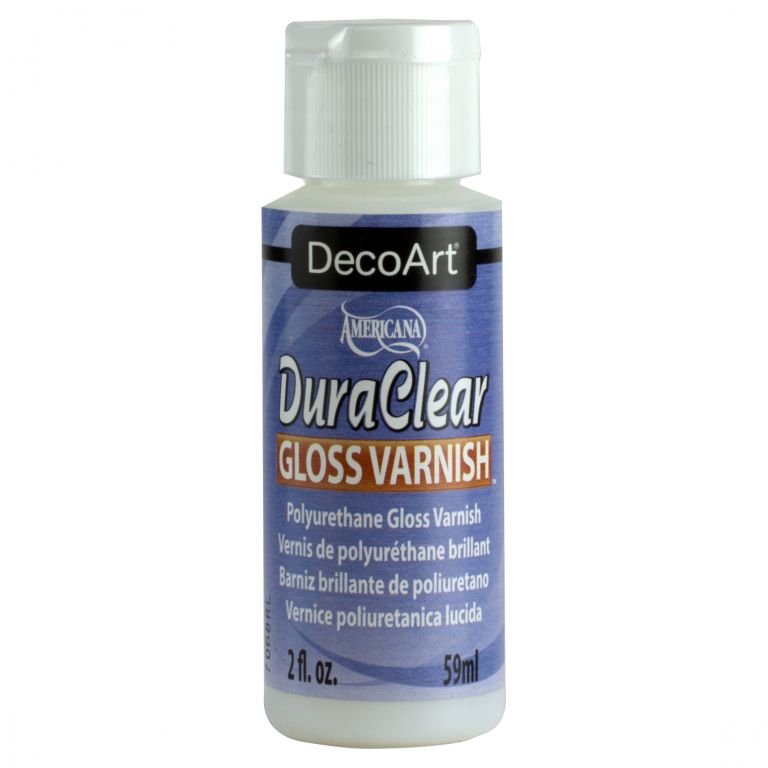 2 oz.
8 oz.
| Item No. | Description | List | Sale | In Stock | |
| --- | --- | --- | --- | --- | --- |
| DCO-DS124-9 | Ultra Matte | $8.98 | $8.08 | Out of stock, special order | |
| DCO-DS128-9 | High-Gloss | $8.98 | $8.08 | Out of stock, special order | |
| DCO-DS19-9 | Gloss | $8.98 | $8.08 | Out of stock, special order | |
| DCO-DS21-9 | Satin | $8.98 | $8.08 | Out of stock, special order | |
| DCO-DS60-9 | Matte | $8.98 | $8.08 | Out of stock, special order | |