Our downtown store is temporarily closed to the public.
We are offering
curbside pickup
, local bike delivery, and nationwide shipping.
Blending Medium
Blending medium is ideal for glazing colors, and can be worked directly into a color to increase the color's transparency or to blend colors together on the surface. Available with drier and without. Medium with drier contain a small amount of Cobalt Drier added to speed up the drying time. The use of a Cobalt Direr can affect color, so best use is to work colors on top of it after it has been laid down on the surface.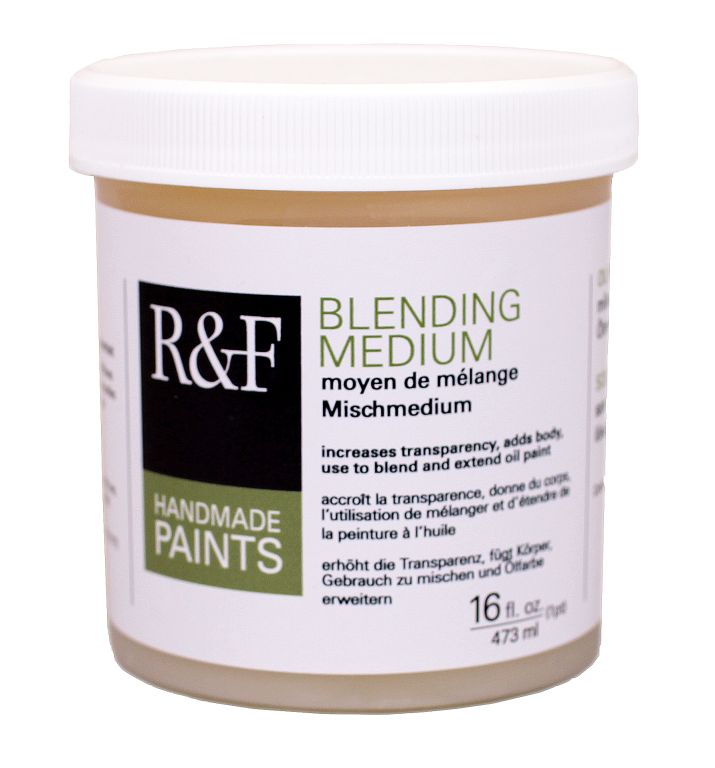 Medium
| Item No. | Description | List | Sale | In Stock | |
| --- | --- | --- | --- | --- | --- |
| RF830 | 8 oz. | $20.75 | $18.68 | Out of stock, special order | |
| RF831 | 16 oz. | $31.15 | $28.04 | Out of stock, special order | |
| RF832 | 32 oz. | $46.80 | $42.12 | Out of stock, special order | |
Medium with Drier