Our downtown store is temporarily closed to the public.
We are offering
curbside pickup
, local bike delivery, and nationwide shipping. We will be closed on Thursday, November 26 and Friday, November 27 for Thanksgiving.
Bleed-Proof White
A homogenized, opaque white watercolor formulated to stay white when applied over dyes or designers' colors. Will not chip or peel. For covering only, not for mixing. In a 1 oz. jar.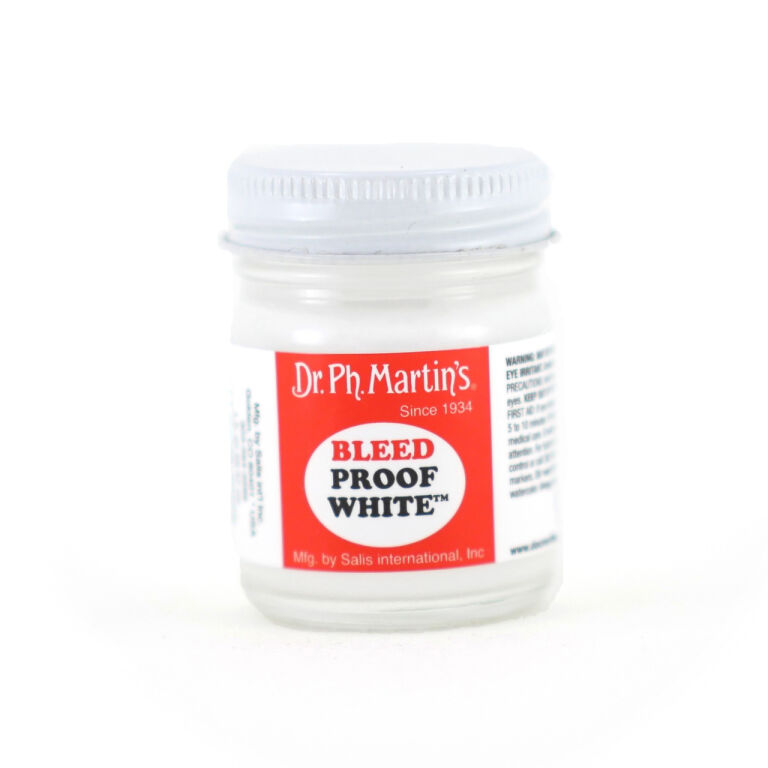 | Item No. | Description | List | Sale | In Stock | |
| --- | --- | --- | --- | --- | --- |
| DR400032 | 1 oz. | $13.31 | $11.98 | In stock | |