We are temporarily closed due to California's "Stay at Home" order. We have also suspended all online ordering while we do some work our online store.
Gamsol
Gamsol is the safest, cleanest and 100% pure odorless mineral spirit. Gamsol is strong enough to thin oil colors and Gamblin alkyd resin mediums and can be reused until the solvent will no longer clear. Gamsol cannot dissolve damar or other natural resins, and will cloud damar varnish if used as an extender.
The largest size available from us is 32oz due to South Coast Air Quality Management District regulations.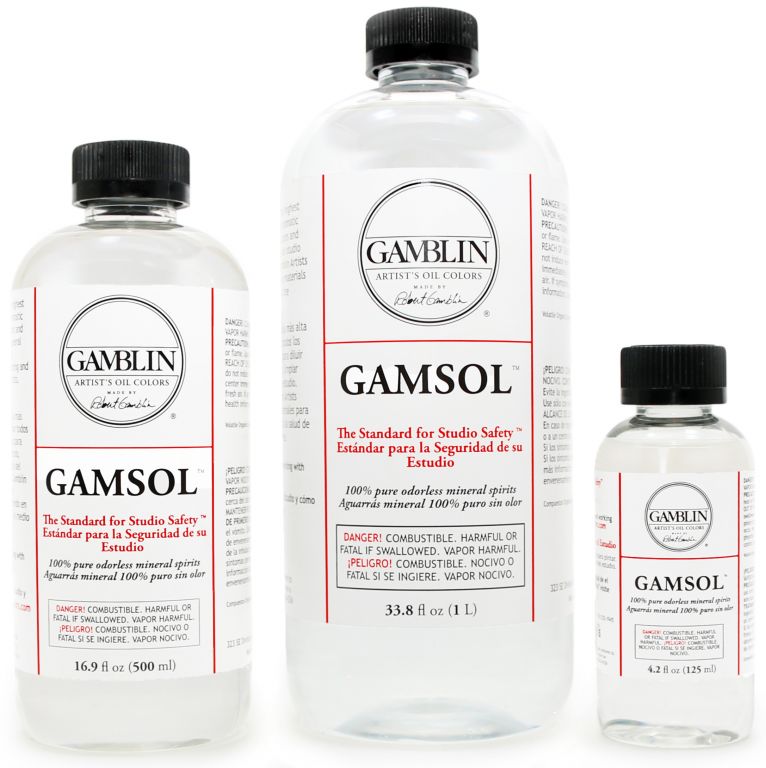 | Item No. | Description | List | Sale | Availability | |
| --- | --- | --- | --- | --- | --- |
| GB00090 | 16 oz. | $16.00 | $12.00 | In stock | |
| GB00092 | 32 oz. | $24.00 | $18.00 | In stock | |
| GB00094 | 4 oz. | $8.50 | $6.38 | In stock | |