Our downtown store is temporarily closed to the public.
We are offering
curbside pickup
, local bike delivery, and nationwide shipping.
Eco-Solve
Eco-Solve is the world's only 100% non-toxic and natural paint thinner and brush cleaner, representing a major breakthrough in art material technology! It is archival, professional artist quality, and works as an excellent brush cleaner and restorer. It does not irritate the skin, does not emit harmful vapors or pollute the water supply. It is soy-based and vegan, and has a subtle, fruity licorice scent. Superb for creating washes, under-paintings, glazes, drip effects, etc.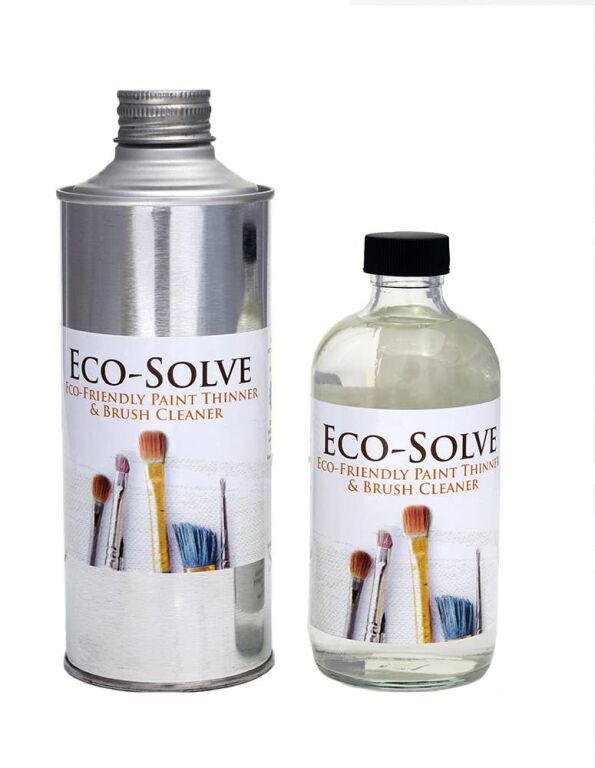 | Item No. | Description | List | Sale | In Stock | |
| --- | --- | --- | --- | --- | --- |
| NEP-154 | 8 oz. | $15.95 | $15.95 | In stock | |
| NEP-155 | 16 oz. | $24.95 | $24.95 | In stock | |