Our downtown store is temporarily closed to the public.
We are offering
curbside pickup
, local bike delivery, and nationwide shipping.
Soluvar Varnish
Designed for use with acrylics, oils, casein or tempera Soluvar is a durable, non-tacky, colorless and non-yellowing gloss finish. It is removable with the use of mild solvents. Available as a liquid or spray.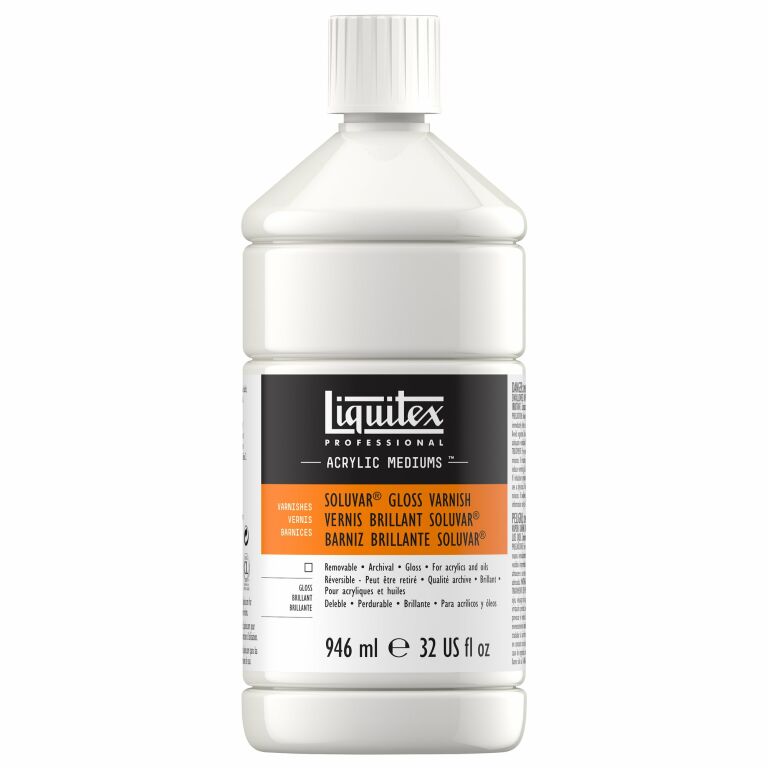 Gloss
| Item No. | Description | List | Sale | In Stock | |
| --- | --- | --- | --- | --- | --- |
| LQ6032 | 32 oz. | $65.99 | $52.79 | In stock | |
| LQ6008 | 8 oz. | $24.99 | $19.99 | Out of stock, special order | |
| LQ6025 | 12 oz. Spray | $24.99 | $19.99 | Out of stock, special order | |
Matte