Our downtown store is temporarily closed to the public.
We are offering
curbside pickup
, local bike delivery, and nationwide shipping. We will be closed on Thursday, November 26 and Friday, November 27 for Thanksgiving.
Natural Varnish
The world's only 100% non-toxic and natural varnish, made with plant-based, archival ingredients using time-tested recipes from the Renaissance.
Dries quickly to a non-yellowing, UV-resistant glossy finish that enhances the depth and richness of color, providing superior final protection against dirt, grease, and UV damage. Perfect for re-touching or giving a unified sheen. Made with no solvents, VOCs, heavy metal driers, additives or petroleum based ingredients.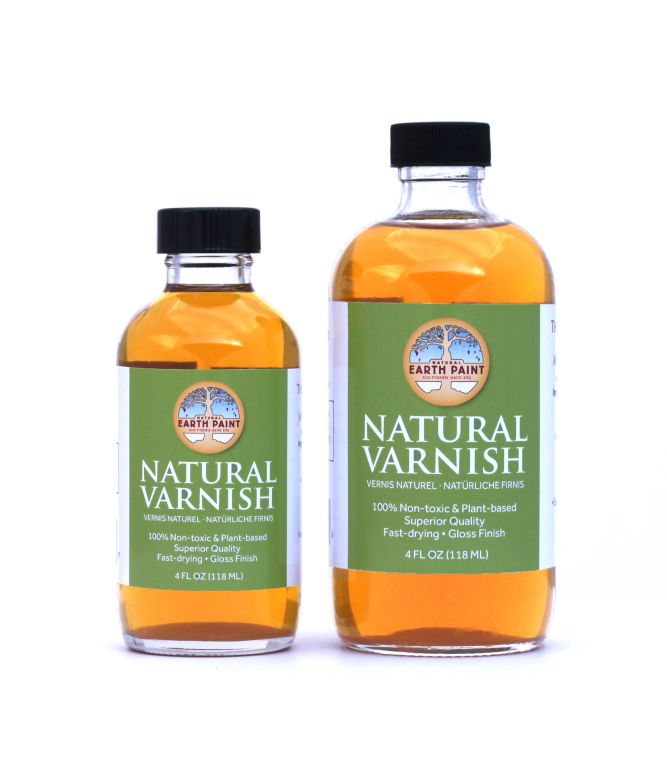 | Item No. | Description | List | Sale | In Stock | |
| --- | --- | --- | --- | --- | --- |
| NEP-247 | 4 oz. | $14.95 | $14.95 | Out of stock | |
| NEP-248 | 8 oz. | $22.95 | $22.95 | Out of stock | |
| NEP-249 | 32 oz. | $49.95 | $49.95 | Out of stock, special order | |