Our downtown store is temporarily closed to the public.
We are offering
curbside pickup
, local bike delivery, and nationwide shipping.
EFFECT Glass Spray
Frosted Glass spray paint dries in 3-5 minutes to a semi transparent, frosted matte finish. With a light coating, light will still pass through painted glass. The paint is Nitro-Acrylic-Combi based and delivered under low pressure. The cans feature a Flat Jet spray nozzle for ease. Not recommended for use on acrylic or plexiglass surfaces.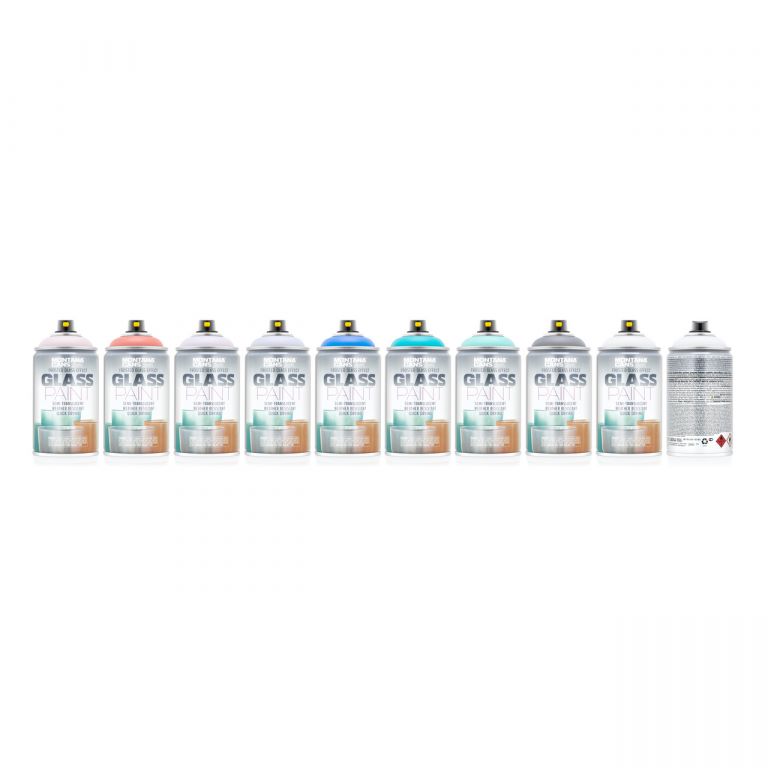 250ml
| Item No. | Description | List | Sale | In Stock | |
| --- | --- | --- | --- | --- | --- |
| MXE-GP6220 | Mint | $7.50 | $7.50 | In stock | |
| MXE-GP1210 | Almond | $7.50 | $7.50 | Out of stock, special order | |
| MXE-GP3010 | Coral Red | $7.50 | $7.50 | Out of stock, special order | |
| MXE-GP3225 | Rosé | $7.50 | $7.50 | Out of stock, special order | |
| MXE-GP4170 | Orchid | $7.50 | $7.50 | Out of stock, special order | |
| MXE-GP5055 | Bay Blue | $7.50 | $7.50 | Out of stock, special order | |
| MXE-GP6115 | Teal | $7.50 | $7.50 | Out of stock, special order | |
| MXE-GP9000 | Black | $7.50 | $7.50 | Out of stock, special order | |
| MXE-GP9100 | White | $7.50 | $7.50 | Out of stock, special order | |