Our downtown store is temporarily closed to the public.
We are offering
curbside pickup
, local bike delivery, and nationwide shipping.
Pearl Ex Mica Pigments
These non-toxic, powdered mica pigments are ideal for interior, exterior and archival applications. They mix into any viscous medium or may be spread dry on any porous surface to produce deep-luster metallic effects. Pearl Ex pigments are extremely colorfast and stable. Their temperature resistance allows them to be fired in a kiln up to 600 degrees.
All colors are subject to change depending on the type and color of the surface to which they are applied. Metallic, fluorescent and iridescent colors are especially complex and change with the light; therefore, the actual colors will vary from the base color number shown here.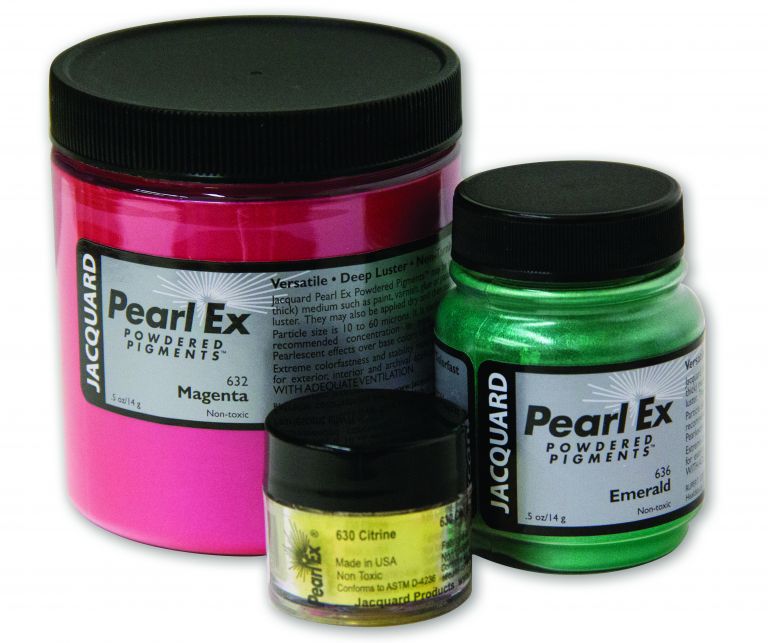 0.5 oz.
0.11 oz. (3g)
0.75 oz.
4 oz.
16 oz. (1 lb.)