Our downtown store is temporarily closed to the public.
We are offering
curbside pickup
, local bike delivery, and nationwide shipping. We will be closed on Thursday, November 26 and Friday, November 27 for Thanksgiving.
Drawing Gum Markers
This Drawing Gum Marker uses either a latex-free or natural latex masking fluid that is extremely elastic and flexible, leaving a homogeneous film once dry. Applications may be peeled off up to several days later by rubbing with fingers or using an eraser. The Drawing Gum marker features the same properties as the Drawing Gum bottles within a convenient tool designed for quick and precise applications.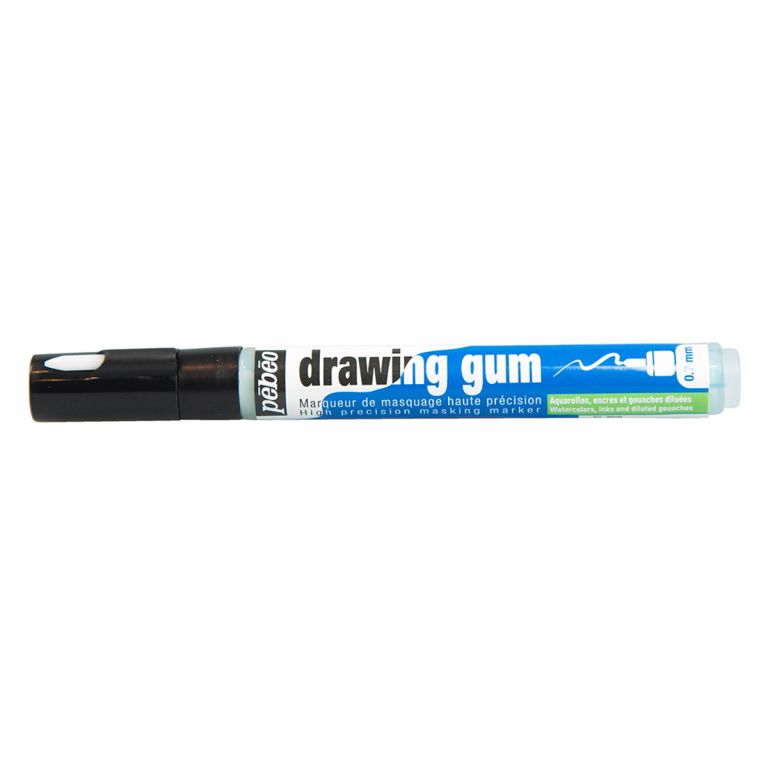 Latex-Free
| Item No. | Description | List | Sale | In Stock | |
| --- | --- | --- | --- | --- | --- |
| PO033104CAN | 4mm | $9.95 | $8.96 | In stock | |
Natural Latex
| Item No. | Description | List | Sale | In Stock | |
| --- | --- | --- | --- | --- | --- |
| PO033102CAN | 0.7mm | $10.35 | $9.32 | In stock | |