Our downtown store is temporarily closed to the public.
We are offering
curbside pickup
, local bike delivery, and nationwide shipping. We will be closed on Thursday, November 26 and Friday, November 27 for Thanksgiving.
Synthetic Ox Gall
A wetting agent that improves the flow of watercolors, 2-5 drops added to water makes paints easier to apply and blend when creating washes. Wetting paper with a water and Synthetic Ox Gal mixture assists in creating clean, uniform washes and improves wetting on hard sized papers.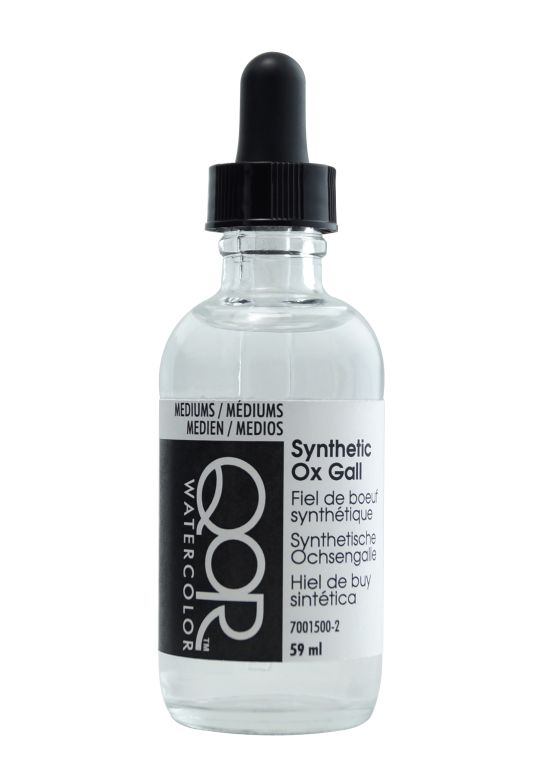 | Item No. | Description | List | Sale | In Stock | |
| --- | --- | --- | --- | --- | --- |
| QR7001000-2 | 59ml | $11.29 | $6.77 | In stock | |