Our downtown store is temporarily closed to the public.
We are offering
curbside pickup
, local bike delivery, and nationwide shipping. We will be closed on Thursday, November 26 and Friday, November 27 for Thanksgiving.
Cotman Watercolor & Water Brush Pen Set
This set includes Cotman watercolor half pans in lemon yellow hue, alizarin crimson, dioxazine violet, ultramarine, turquoise, viridian hue, sap green, yellow ochre, burnt sienna, Payne's gray, lamp black and Chinese white, as well as a mixing palette and a water brush pen. The water brush pen is ideal for adding controlled splashes of water and color to sketches and drawings, without interruption or hassle.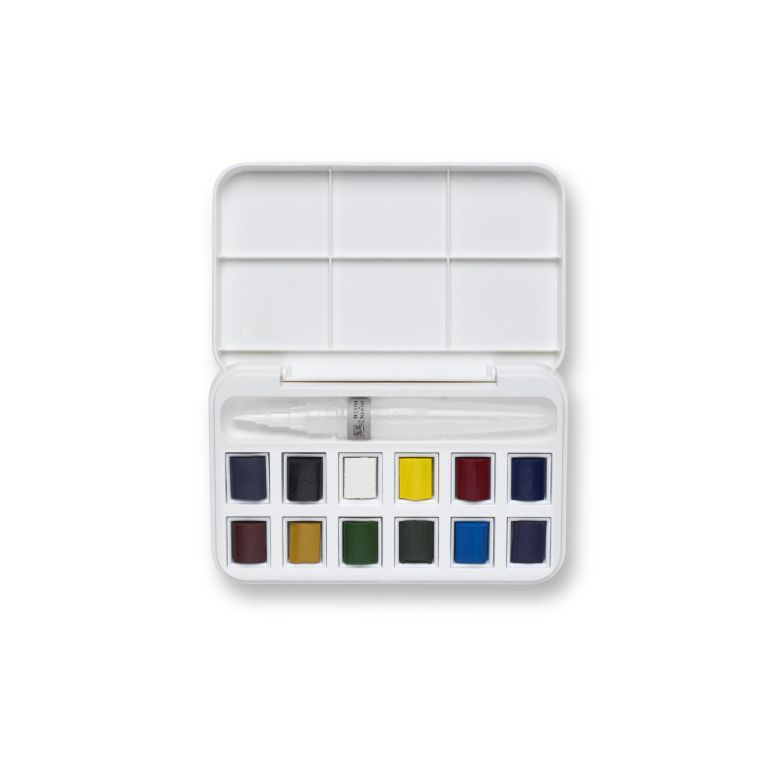 | Item No. | Description | List | Sale | In Stock | |
| --- | --- | --- | --- | --- | --- |
| WN0390658 | 12-Color Set | $29.99 | $23.99 | Out of stock | |