Our downtown store is temporarily closed to the public.
We are offering
curbside pickup
, local bike delivery, and nationwide shipping.
Mixed Media Fat Pad
The Fabriano Mixed Media Fat Pad features 150 sheets of versatile 108 lb. (160gsm) multi-purpose paper that combines the characteristics of watercolor and acrylic papers with those of drawing papers. Mixed Media is all about layering, and the paper is strong enough to withstand a variety of techniques, thanks to its combination of sizing and the texture. The paper features a bright shade of white, so that artists can get as much luminosity in their final artwork. The pad is top tape-bound.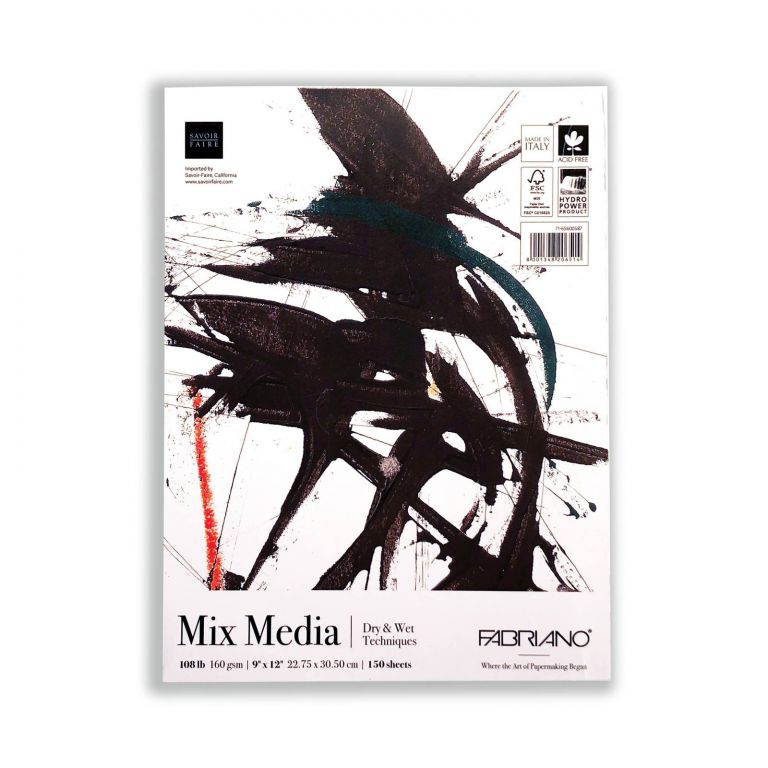 | Item No. | Description | List | Sale | In Stock | |
| --- | --- | --- | --- | --- | --- |
| FAB-71-65600587 | 9" × 12" | $39.95 | $29.96 | Out of stock, special order | |