Our downtown store is temporarily closed to the public.
We are offering
curbside pickup
, local bike delivery, and nationwide shipping.
ArtCreation Mixed Media Paper
Mixed Media is a creative form that brings together different techniques. Mixed Media paper is suitable for both dry and wet techniques and ideal for watercolor, gouache, acrylic, graphite, pen, ink, colored pencils, acrylic markers, pastels, and making collages. The pads have 30 sheets of 120 lb. (250gsm) paper.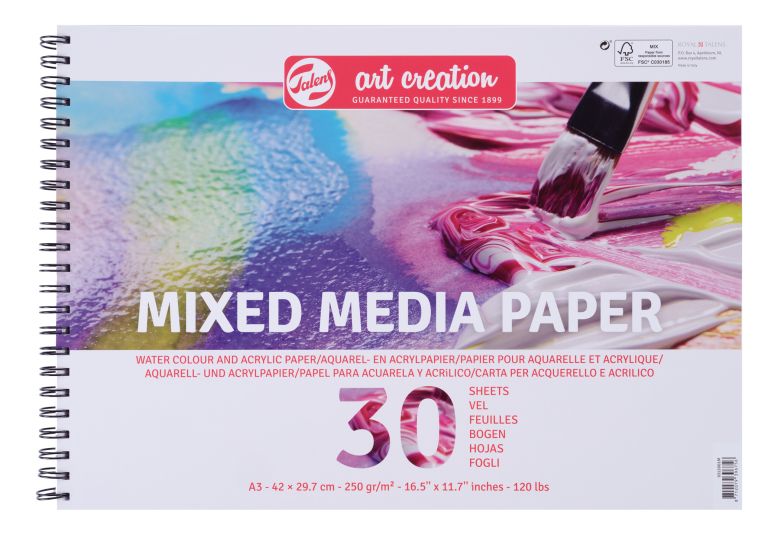 | Item No. | Description | List | Sale | In Stock | |
| --- | --- | --- | --- | --- | --- |
| RYT-9312001M | A3 (11.7" × 16.5") | $24.95 | $19.96 | In stock | |
| RYT-9312002M | A4 (11.7" x 8.3") | $14.95 | $11.96 | In stock | |