Our downtown store is temporarily closed to the public.
We are offering
curbside pickup
, local bike delivery, and nationwide shipping.
Eco White Drawing Pads
This 100% certified recycled, bright white art paper made of 100% post-consumer waste, by 50% hydro-power production with no chlorine bleach. Its production saves one tree per every 80 pads, prevents 9,000 tons of CO₂ per year and spares 14,000,000 m³ of methane annually. It is excellent for the earth and for drawing and sketching needs.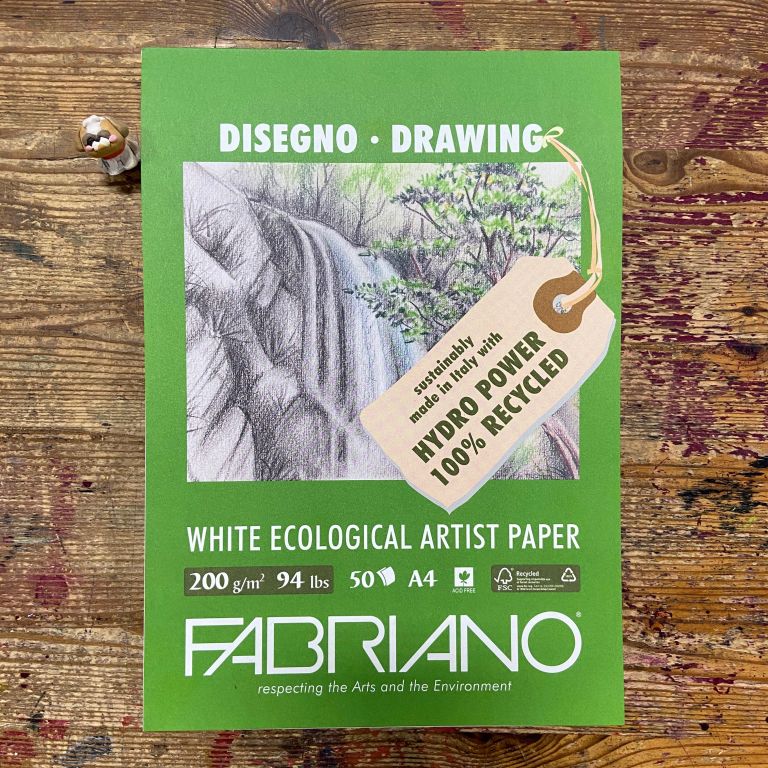 | Item No. | Description | List | Sale | In Stock | |
| --- | --- | --- | --- | --- | --- |
| FAB-71-22529742 | A3 (11.7" x 16.5", 25 sheets) | $23.00 | $16.10 | In stock | |
| FAB-71-25021297 | A4 (8.25" x 11.7", 50 sheets) | $23.00 | $16.10 | In stock | |